Hey K-drama addicts! It's time to get pumped for August 'cause we've got a bunch of awesome new Korean dramas coming our way! Think heart-racing action, sweet romances, and mind-blowing mysteries that'll keep you glued to your screen. Whether you're into thrillers or sappy love stories, there's something for everyone! So, grab your snacks, plop on your couch, and get ready for a wild ride of emotions, laughter, and non-stop binge-watching. This August is gonna be epic, and we're here to spill all the deets on the hottest dramas you won't wanna miss! Let's dive in!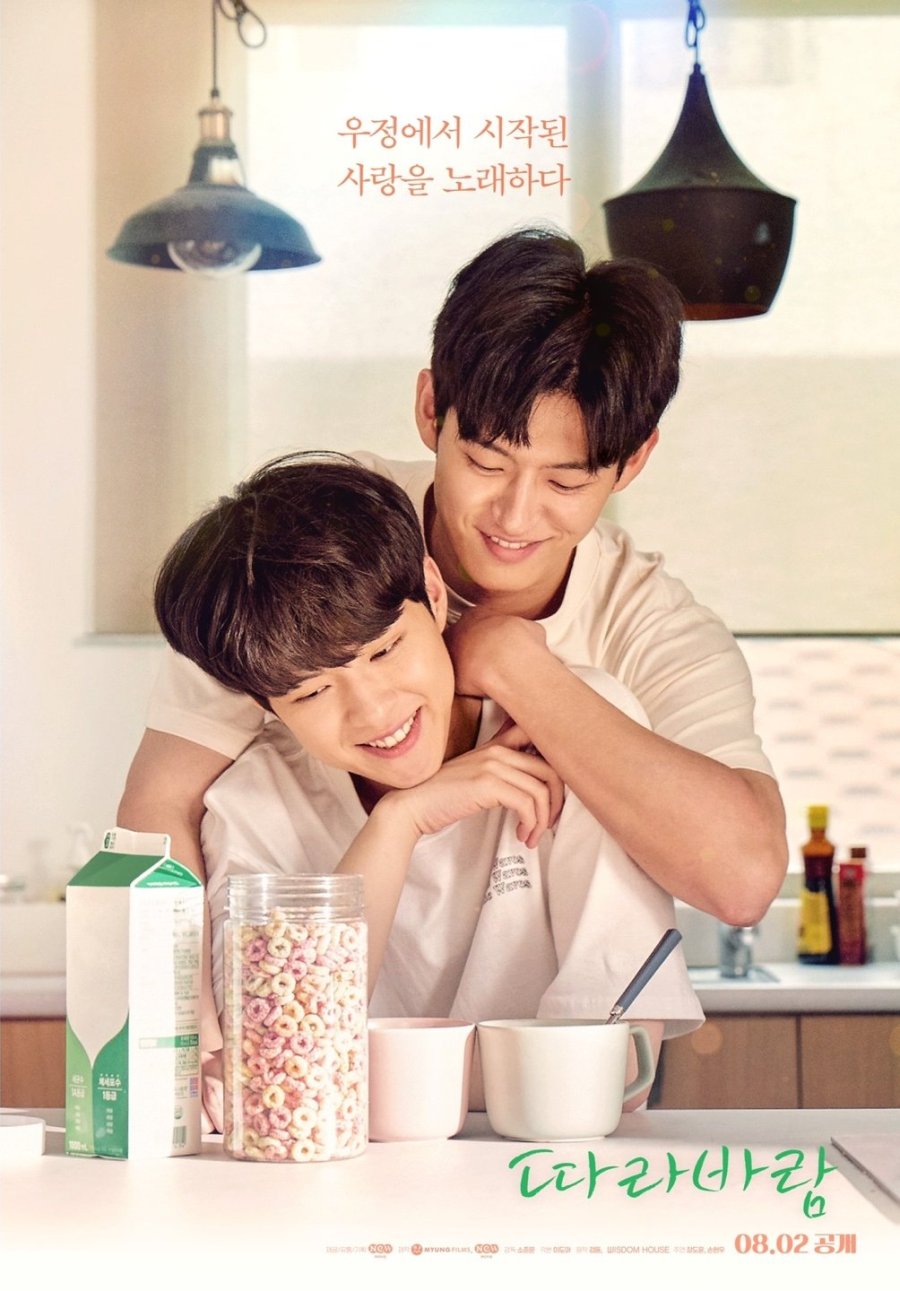 Ba Ram and Han Tae, once schoolmates, now connected by a life-altering event. As grown-ups, Ba Ram confronts his buried emotions for Han Tae. Will he overcome them or let them take control? An engaging story of friendship, love, and finding oneself unfolds.
Genres: Comedy, Romance, Youth
Starring: Jang Do Yoon , Son Hyun Woo
Release date: Aug 2, 2023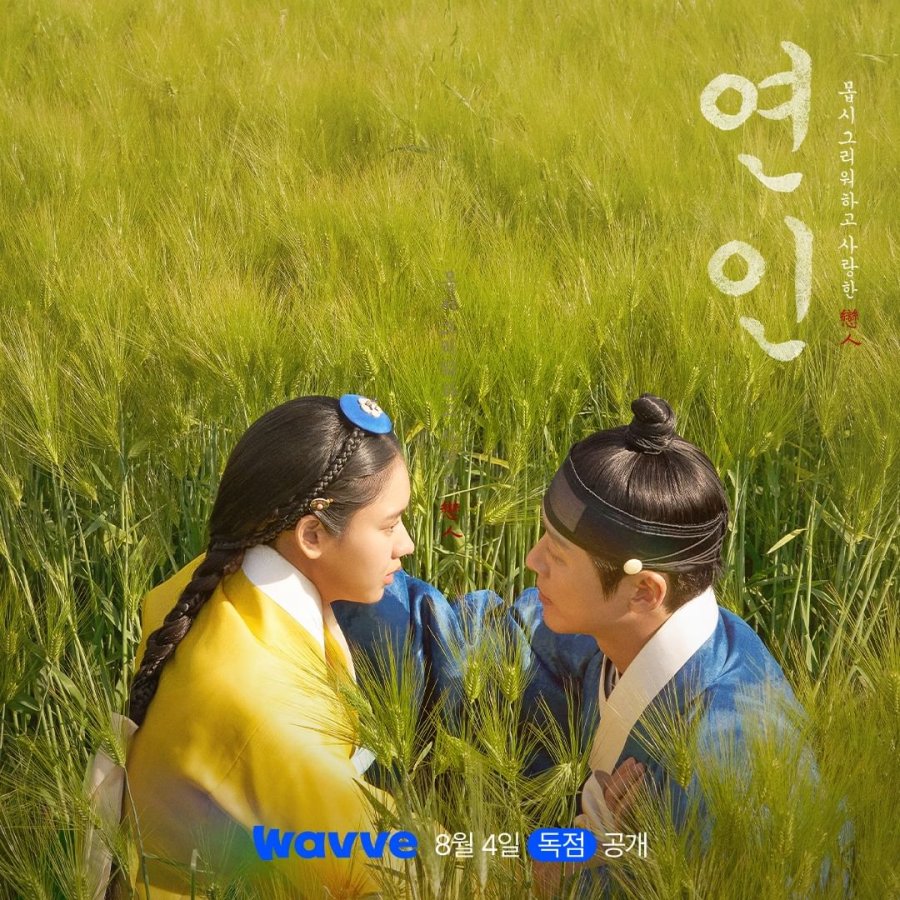 In Joseon during the Qing invasion, known as Byeongja Horan in Korean, a love story unfolds between a noblewoman named Yu Gil Chae and a mysterious man named Lee Jang Hyun. Yu Gil Chae, originally an arrogant person who believed she could win the love of any man, undergoes a transformation after experiencing the hardships of war. She becomes someone who genuinely falls in love with a man. On the other hand, Lee Jang Hyun is a complex character with a hidden dark side beneath his playful demeanor. He had never loved or shown sincerity to anyone before, but after meeting a woman, he sets off on an unexpected journey of fate.
Genres: Historical, Romance, Melodrama
Starring: Namkoong Min , Ahn Eun Jin , Lee Hak Joo
Release date: Aug 4, 2023 – Sep 2, 2023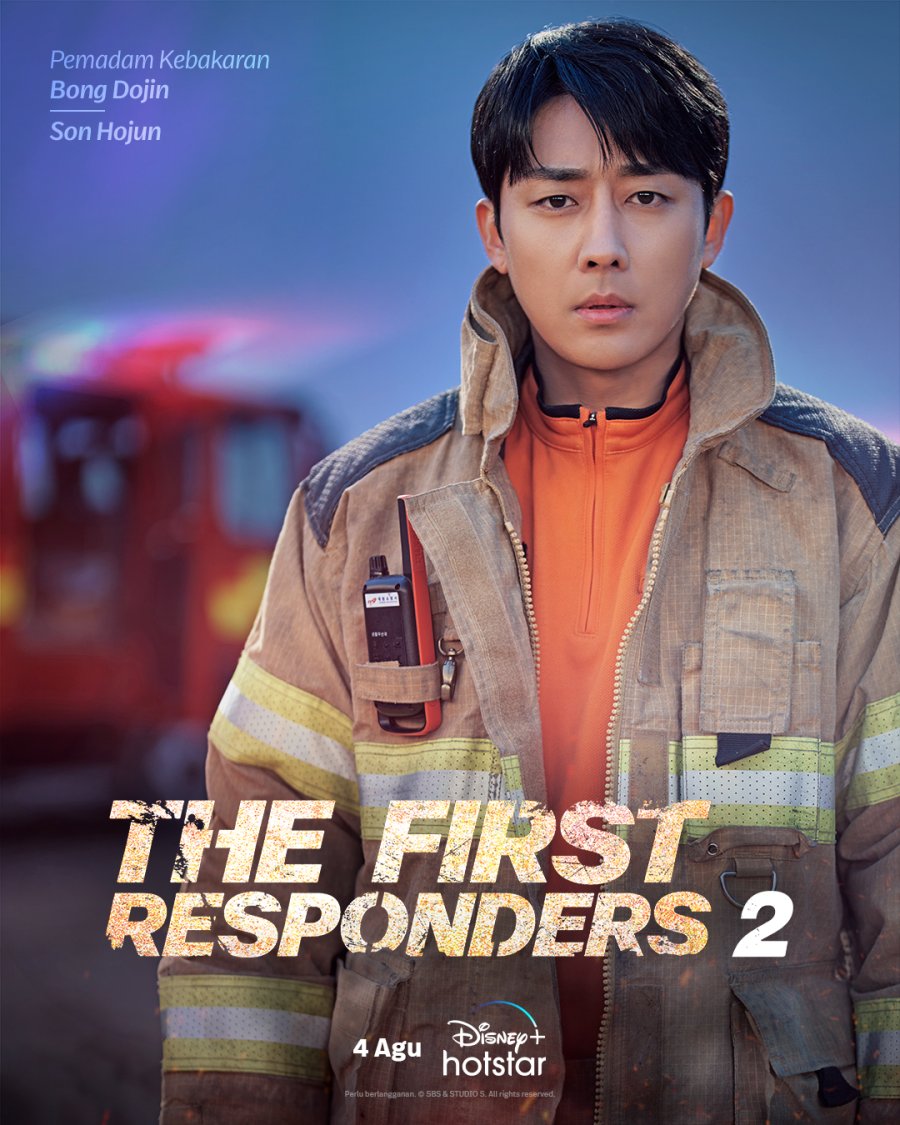 "The First Responders" follows the dedicated members of the police force, fire department, and paramedic team as they unite to serve their city selflessly. Season 2 delves deeper into their enhanced teamwork, showcasing the fire department's firefighting prowess, the police force's crime-solving skills, and the National Forensic Service's expertise in collecting evidence. Brace yourself for thrilling encounters as they confront unprecedented challenges, leaving no stone unturned in their unwavering commitment to protect and save lives.
Genres: Action, Thriller, Mystery, Drama
Starring: Kim Rae Won , Son Ho Jun , Gong Seung Yeon
Release date: Aug 4, 2023 – Sep 9, 2023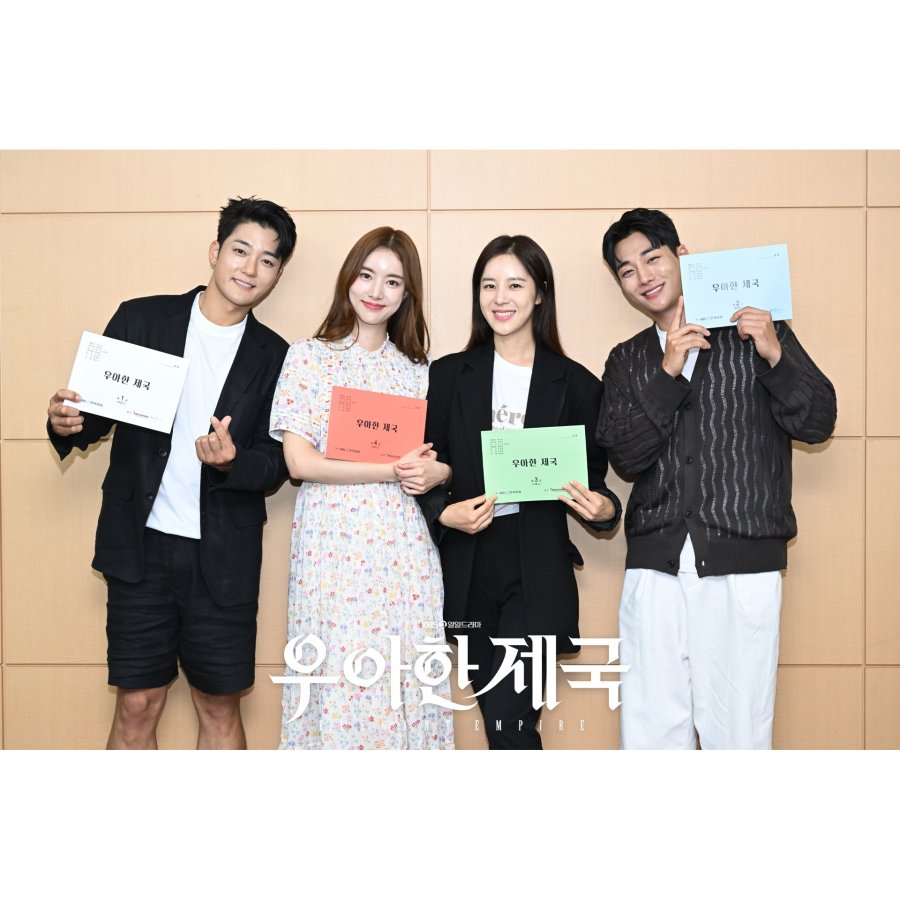 A woman and a man fall in love while seeking revenge to bring justice to their neglected pasts and find their lost families. Their emotions entangle as they confront the challenges of love, loss, and the pursuit of vindication in this gripping tale.
Genres: Drama
Starring: Han Ji Wan , Kim Jin Woo , Kang Yul
Release date: Aug 7, 2023 – Dec 22, 2023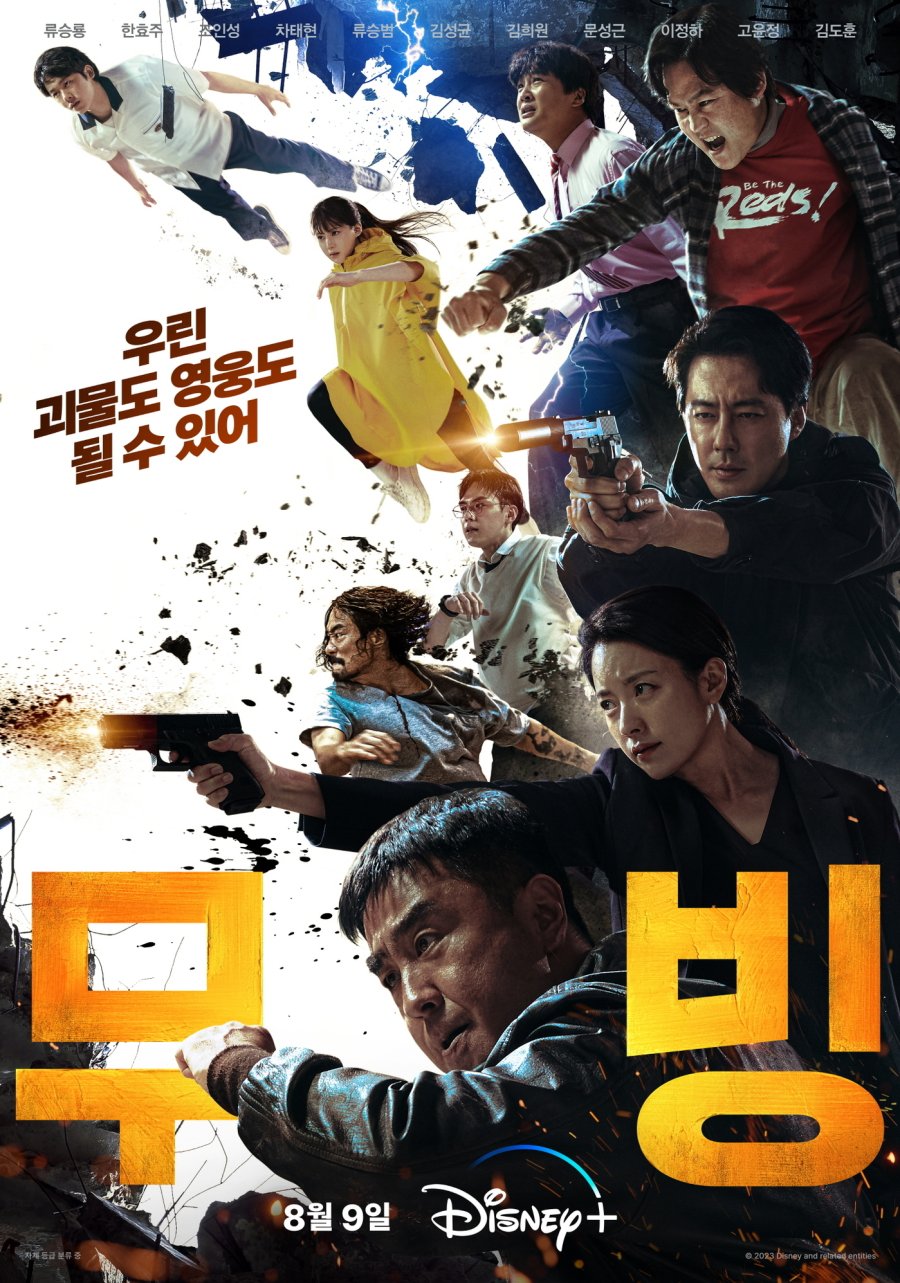 Meet Kim Bong Seok, Jang Hee Soo, and Lee Gang Hoon, seemingly ordinary high schoolers with extraordinary gifts passed down from their parents. Kim soars through the skies with the power of flight, Jang exhibits incredible athletic prowess and swift healing from wounds, and Lee possesses unparalleled strength and speed. As they navigate the challenges of adolescence, their remarkable abilities become both a blessing and a burden. Join them in this thrilling tale of friendship, self-discovery, and embracing the uniqueness that sets them apart in a world filled with possibilities and mysteries.
Genres: Action, Thriller, Mystery, Sci-Fi
Starring: Ryu Seung Ryong , Han Hyo Joo , Zo In Sung
Release date: Aug 9, 2023
6. Night Has Fallen (2023)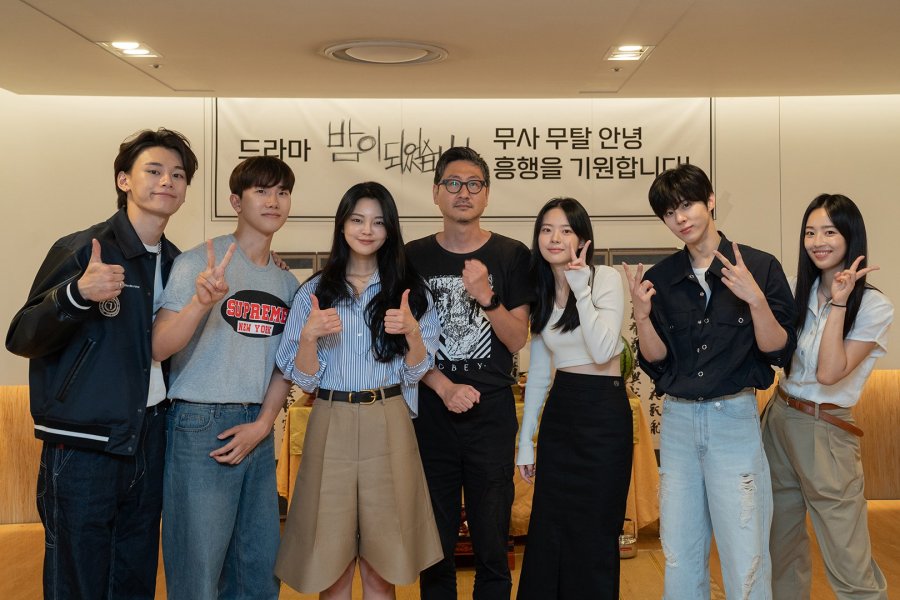 A teen mystery drama revolves around a group of second-year high school students who are unexpectedly thrust into real-life mafia games during their retreat. As the suspenseful story unfolds, the students are pushed to their limits, engaging in intense psychological warfare to survive. With each move becoming critical, they must navigate treacherous alliances and unravel the secrets that shroud their mysterious predicament. Get ready for an adrenaline-fueled rollercoaster of emotions as these young minds fight for their lives and grapple with the dark complexities of human nature.
Genres: Thriller, Mystery
Starring: Lee Jae In , Kim Woo Seok , Choi Ye Bin
Release date: Aug, 2023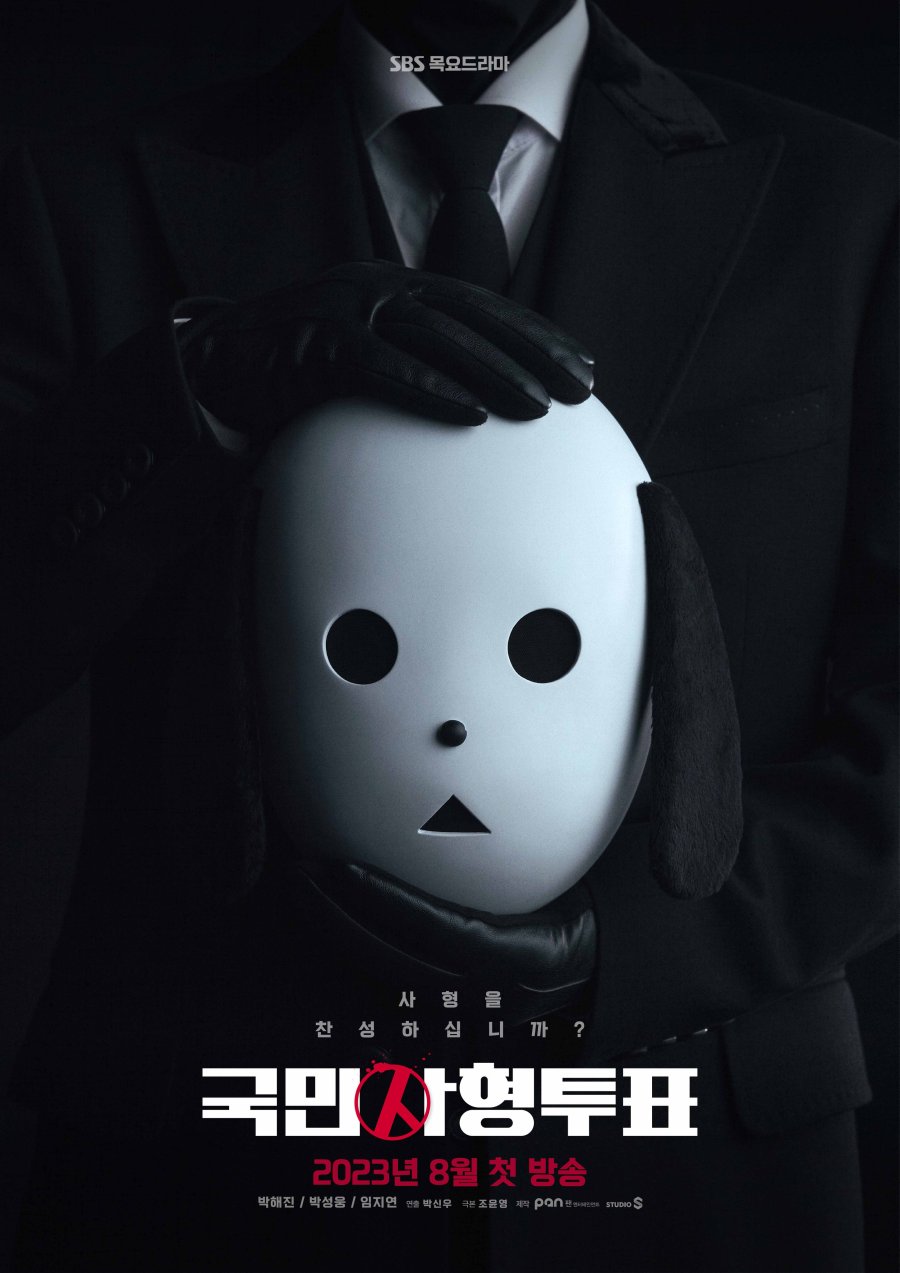 In a gripping world where justice takes a shocking turn, "Dog Mask" emerges as an enigmatic figure, executing heinous criminals based on public votes. Citizens above 18 receive a life-altering text message, deciding the fate of these law evaders with a simple poll. Amidst this digital executioner's reign, three individuals find themselves entangled in the chaos: Kim Moo Chan, the leader of the First Investigation Team; Kwon Seok Joo, a renowned legal scholar who took the law into his own hands; and Joo Hyun, a seasoned police officer specializing in cyber safety. A riveting tale of morality, justice, and relentless pursuit unfolds.
Genres: Thriller, Mystery, Horror
Starring: Park Hae Jin , Park Sung Woong , Im Ji Yeon
Release date: Aug 10, 2023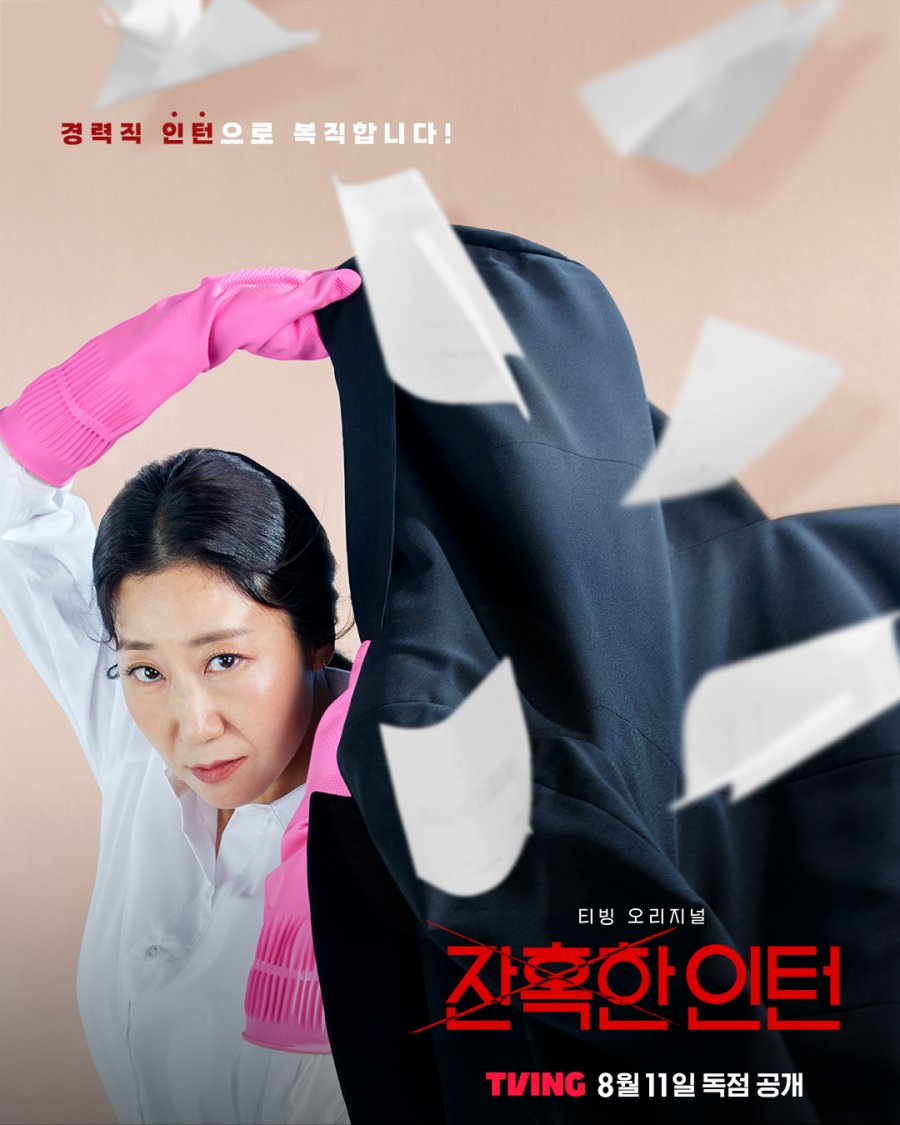 Meet Go Hae Ra, a determined merchandiser who, after dedicating seven years to raising her child, seeks to reignite her career. Struggling to find a job, fate leads her to an interview at Market House. There, she reunites with Choi Ji Won, the influential director of the product planning team. Recognizing their past collaboration, Choi Ji Won offers Go Hae Ra an intern position. But behind her sweet demeanor lies a sinister proposition. As Go Hae Ra navigates the world of corporate ambition and power plays, she must confront tough choices that could shape her future. Brace yourself for a rollercoaster of emotions in this gripping drama.
Genres: Comedy, Life, Drama
Starring: Ra Mi Ran , Uhm Ji Won
Release date: Aug 11, 2023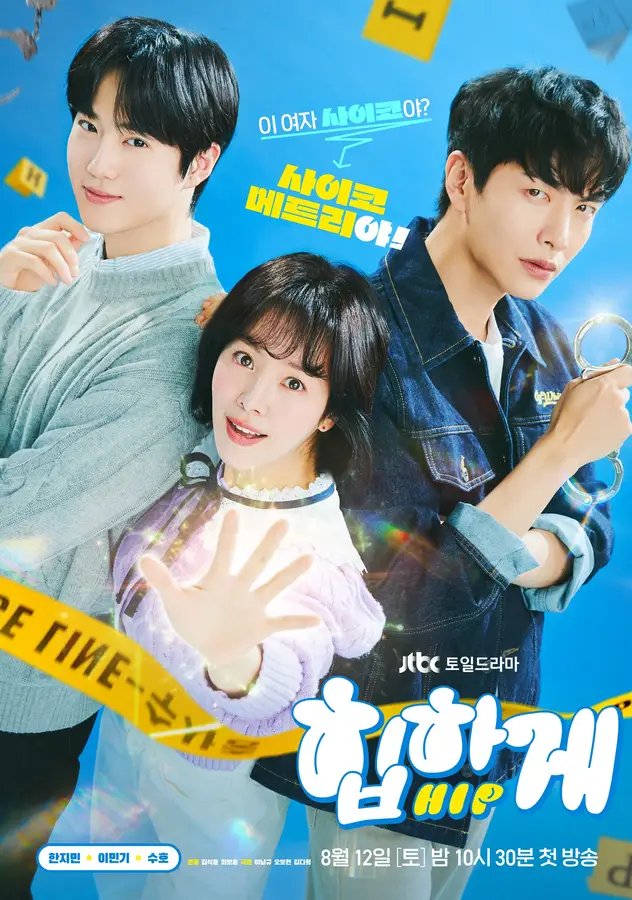 Welcome to the charming rural farm village in the heartwarming drama "Hip." Meet Ye Bun, a veterinarian with extraordinary psychometric abilities, and Jang Yeol, a spirited detective, as they team up to crack minor cases. Amidst the picturesque countryside, they uncover secrets, solve mysteries, and forge an unlikely bond. With Ye Bun's special powers and Jang Yeol's unwavering determination, the duo proves that even in a tranquil setting, thrilling adventures and heartening tales of friendship can unfold. Get ready for a delightful journey filled with quirky characters and feel-good moments in "Hip."
Genres: Mystery, Comedy, Romance, Supernatural
Starring: Han Ji Min , Lee Min Ki , Suho
Release date: Aug 12, 2023 – Oct 1, 2023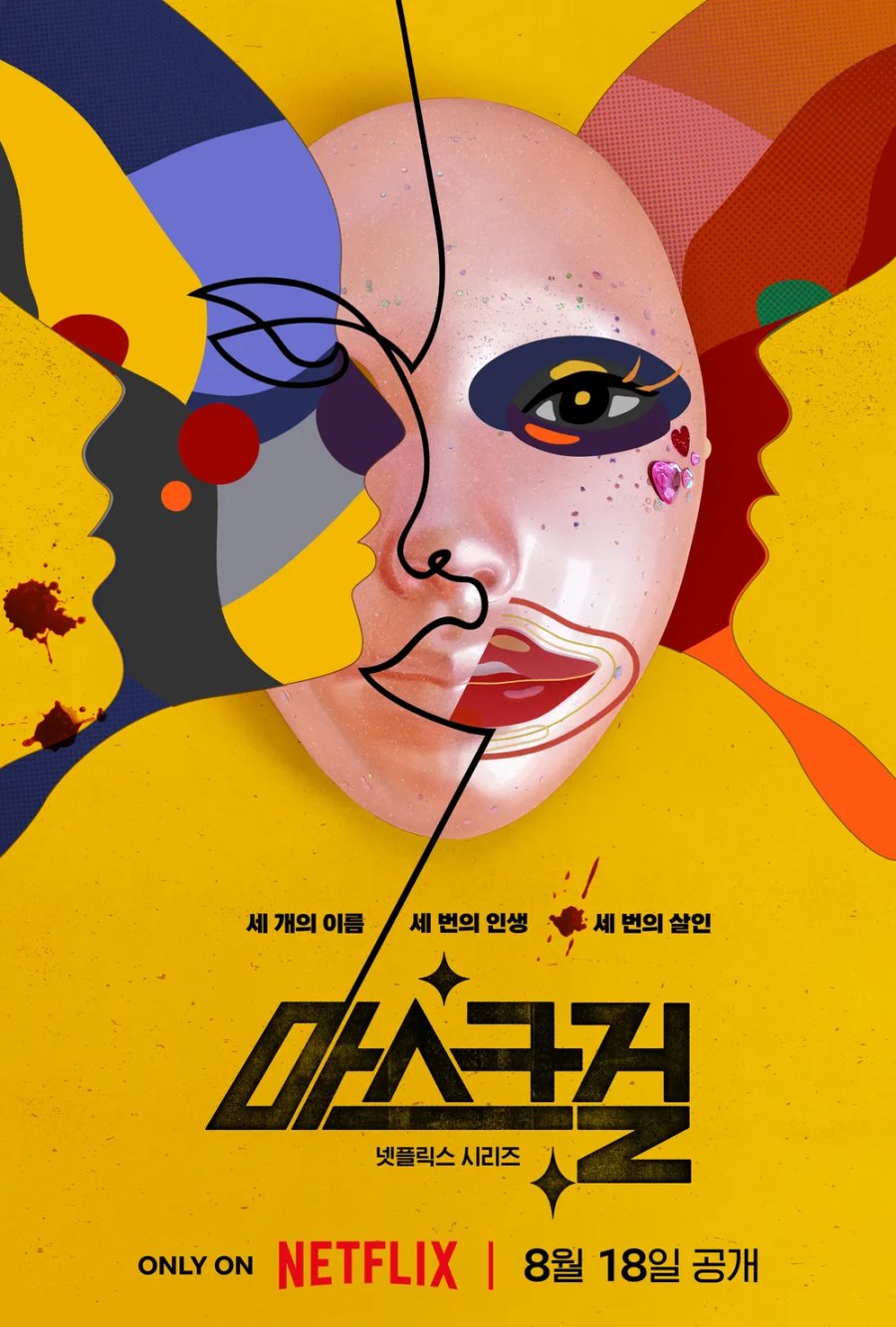 Kim Mo Mi is an ordinary office worker struggling with low self-esteem due to her appearance. As an internet broadcast jockey wearing a mask, she gets entangled in intriguing incidents. Enter Joo Oh Nam, her coworker, who secretly crushes on her. With his own insecurities and a penchant for online broadcasts, Joo Oh Nam finds himself unexpectedly caught up in an incident involving Kim Mo Mi. Join this endearing duo as they navigate love, self-discovery, and the world of internet broadcasting in a heartwarming tale of growth and unexpected connections.
Genres: Thriller, Comedy, Drama
Starring: Go Hyun Jung , Nana , Ahn Jae Hong
Release date: Aug 18, 2023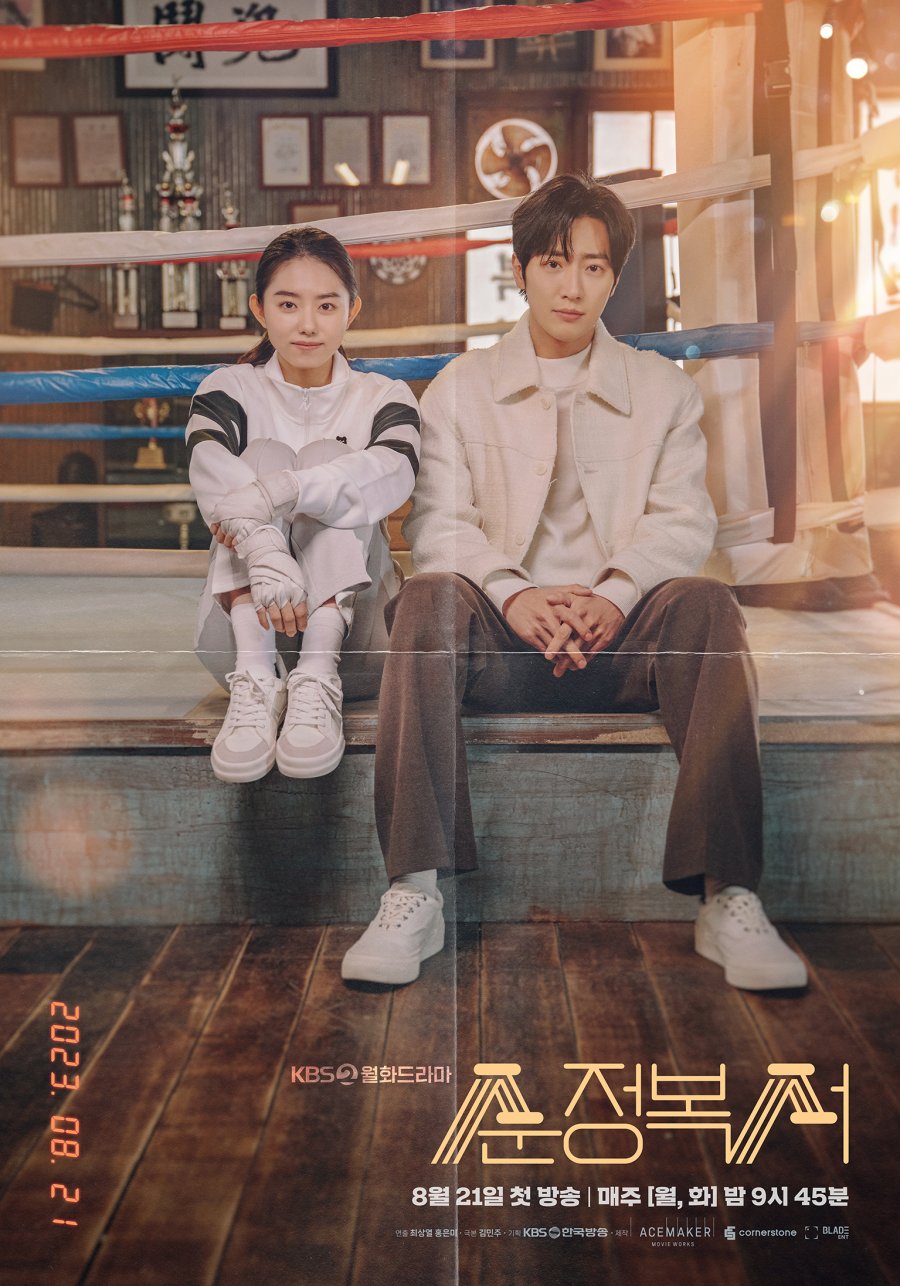 Kim Tae Young is a ruthless sports agent known for exploiting talented players for quick profit. Among his clients is Kim Hee Won, a gifted baseball pitcher who holds a special place in Tae Young's heart. When Hee Won faces tough circumstances, Tae Young is given a mission—to coax female boxer Lee Kwon Sook back into the ring. Three years ago, Kwon Sook dominated as an unbeaten elite boxer at just 17 years old, elevating the sport's popularity. But then she vanished. Now, Tae Young seeks Kwon Sook's return for Hee Won's sake, unraveling a compelling tale of redemption, second chances, and the power of new beginnings.
Genres: Youth, Drama, Sports
Starring: Lee Sang Yeob , Kim So Hye , Kim Jin Woo
Release date: Aug 21, 2023 – Sep 26, 2023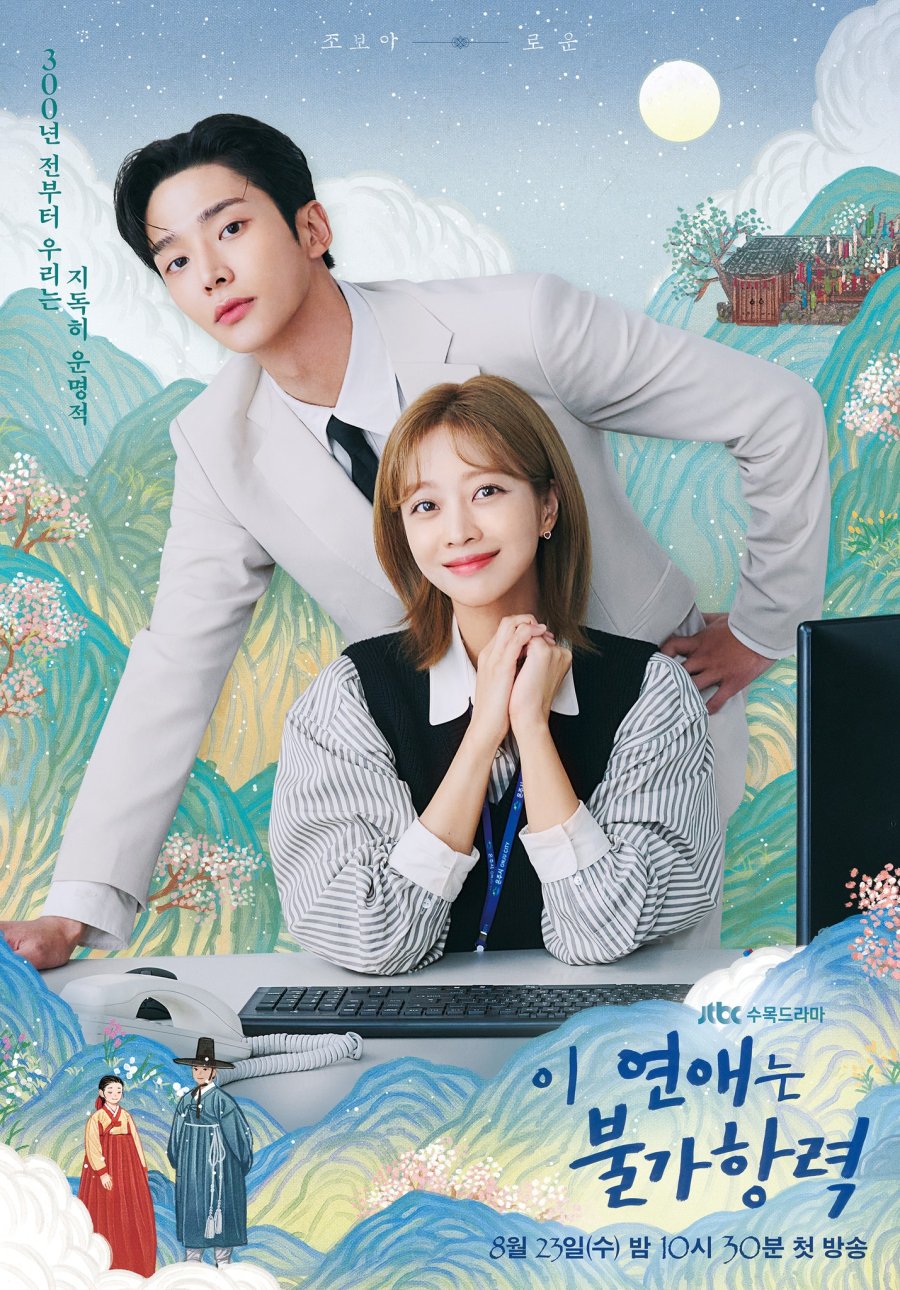 When a woman stumbles upon a forbidden book sealed for centuries, she unlocks its enigmatic secrets. Little does she know that her discovery will intertwine her fate with a man ensnared by the book's power long ago. As their destinies converge, an irresistible romance blossoms across the ages. Journey through the realms of mystery and passion in this enthralling tale of forbidden love. "The Book of Eternity" weaves a mesmerizing story of two souls bound together by an ancient enchantment, leaving audiences spellbound till the very end.
Genres: Law, Romance, Fantasy
Starring: Jo Bo Ah , Rowoon , Ha Joon
Release date: Aug 23, 2023
13. New Recruit Season 2 (2023)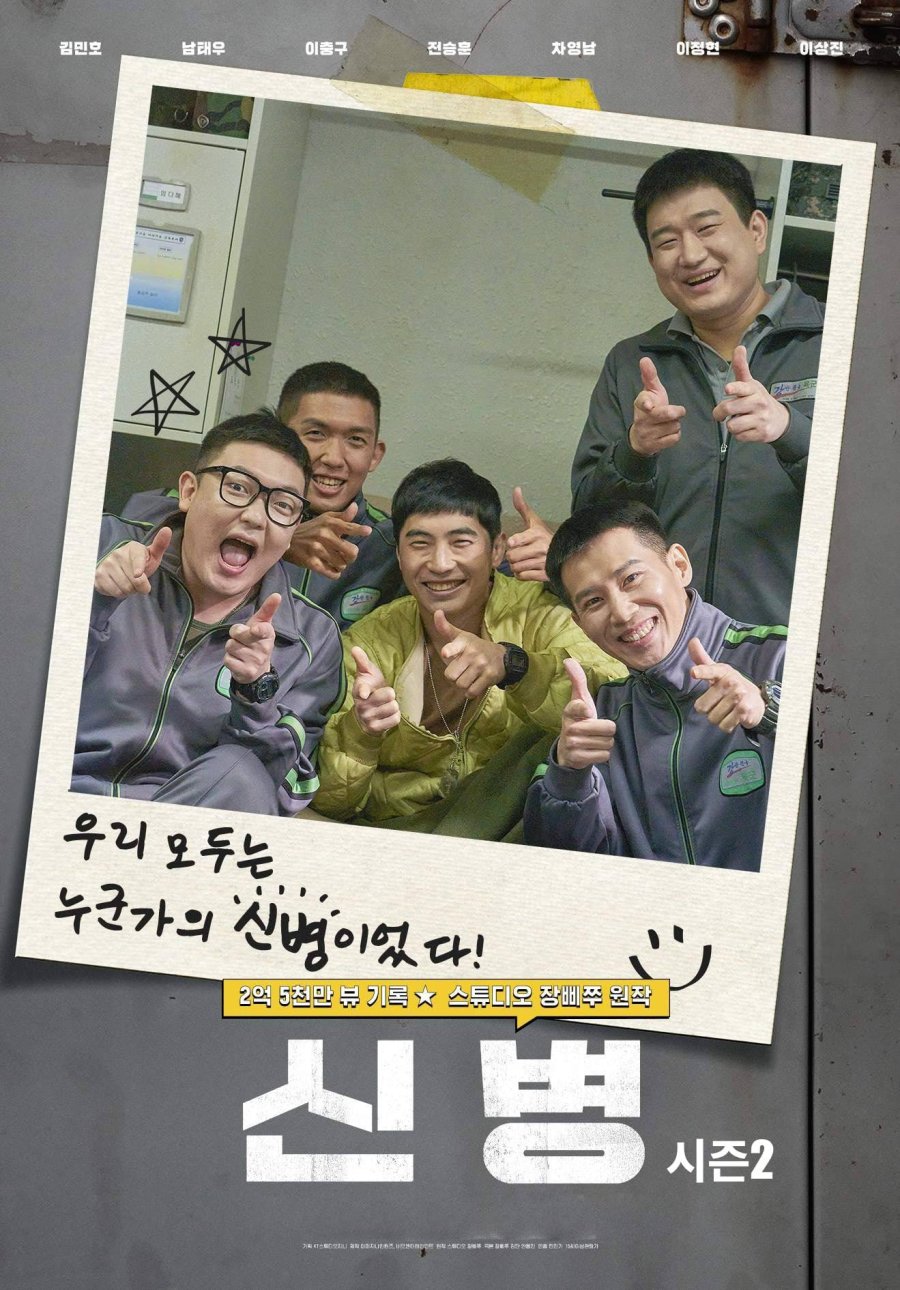 "New Recruit" is an military drama that follows the journey of a new recruit as they enlist in a diverse place, encountering a wide array of individuals with varying personalities, from the good to the bad. The series delves into the recruit's experiences and challenges in this unique environment. Fans can mark their calendars for the much-anticipated release date of 28th August 2023, when they can once again immerse themselves in the thrilling world of "New Recruit Season 2."
~~ Adapted from the web animation "New Recruit" (신병) by Jang Bbi Jju (장삐쭈).
Genres: Military, Comedy, Drama
Starring: Kim Min Ho , Jeon Seung Hun , Nam Tae Woo
Release date: Aug 28, 2023 – Sep 12, 2023