Looking for some nice Chinese dramas to add to your watchlist? We've rounded up the 25+ most popular Chinese dramas of 2023 available to stream on dramacool.ws. From historical sagas to modern romances, these dramas feature various genres and have something to offer to everyone. Whether you're looking for a light-hearted romantic comedy, a riveting period drama, or a suspenseful thriller, we got you covered. Let's jump in.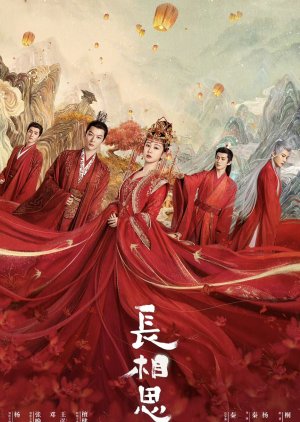 The world of Dahuang was divided into three kingdoms: Xiyan, Chenrong, and Haoling. When the two former kingdoms were at war, General Chi Chen led the forces of Chenrong against the Empire of Xiyan. Just in time, the Emperor of Xiyan's daughter, the General Princess, stepped in to lead Xiyan's forces and defeated General Chi Chen at the cost of her own life. As a result, Chenrong was eventually conquered by Xiyan.
Before her death, the General Princess had two children in her care: her daughter nicknamed Xiao Yao, and her nephew Cang Xuan. Following her death, Xiao Yao and Cang Xuan were left with no one to rely on except each other. But Xiao Yao was sent to Jade Mountain, and the two were separated.
300 years later, Xiao Yao, now using the name Wen Xiao Liu, has changed her gender and appearance and is running a small clinic. Along
Genres: Romance, Wuxia, Drama, Fantasy
Starring: Yang Zi, Zhang Wan Yi, Deng Wei
2.Justice in the Dark (2023)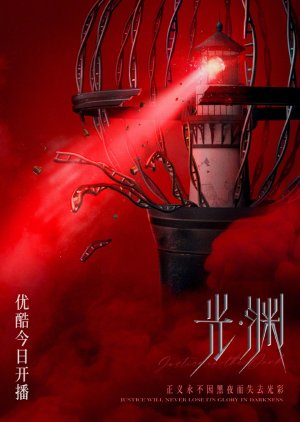 In Xinyuan Civilization Year 253, crime rates have risen, leading to a discussion of "zero-degree empathy". A deliveryman is found murdered, prompting a police investigation. Officer Luo Wei Zhao discovers intricate connections and realizes the culprit has "zero-degree empathy". Subsequent cases further implicate wealthy Pei Su, whose involvement becomes unclear.
Genres: Action, Thriller, Mystery, Psychological
Starring: Zhang Xin Cheng, Fu Xin Bo, Zhao Zhi Wei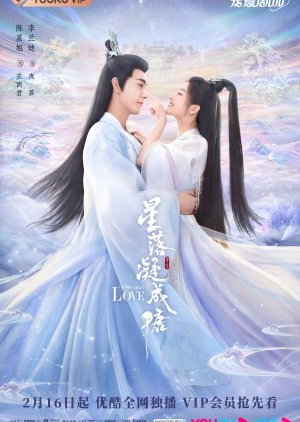 Qing Kui, the beloved queen of the human tribe's eldest daughter, is betrothed to the heavenly prince. Her younger twin sister Ye Tan, known for her smarts and cunning, is betrothed to the demon prince. When a mix-up occurs, the sisters are married off to the wrong husbands. This unforeseen turn of events leads to two romantic stories and a conspiracy that threatens the balance between the four realms.
Genres: Comedy, Romance, Wuxia, Fantasy
Starring: Chen Xing Xu, Landy Li, Luke Chen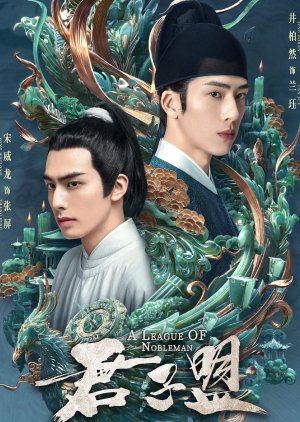 Zhang Ping, an impoverished orphan from a rural area, travels to Beijing to take the civil service entrance exam. To make ends meet, he sells noodles on the street. He is unsophisticated, but has a knack for solving puzzles and mysteries. Lan Jue is a young and well-mannered minister with a secret from his past. When their paths cross, Zhang Ping helps Lan Jue solve a case, and the two form a partnership. Together they tackle multiple mysteries, including Lan Jue's father's mysterious disappearance, and strive to rid the court of corruption.
Genres: Thriller, Historical, Mystery, Drama
Starring: Jing Bo Ran, Song Wei Long, Hong Yao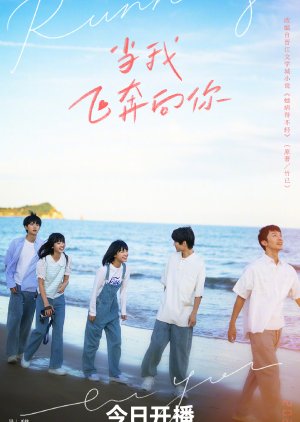 In the early autumn of 2012, Yucai Middle School welcomes a transfer student named Su Zai Zai. On the first day, Su Zai Zai meets Zhang Lu Rang, a cool and aloof student with a seemingly successful academic and family background. Despite his front, Zhang Lu Rang struggles with self-doubt and is compared to his genius brother by his mother. He lives in an introverted and isolated world. Su Zai Zai's bubbly personality and encouragement from their friends Gu Ran, Guan Fang, and Jiang Jia helps Zhang Lu Rang begin to understand the meaning of self and how to plan for his future. As their friendship blossoms, a romance develops between Zhang Lu Rang and Su Zai Zai.
Genres: Comedy, Romance, Youth
Starring: Zhou Yi Ran, Zhang Miao Yi, Bian Tian Yang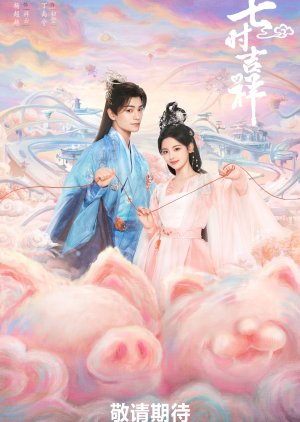 Xiang Yun, originally a cloud, is transformed into a fairy by the Red Thread Master and works in the Marriage Pavilion. When Xiang Yun volunteers to help her master find a marriage partner for the God of War, Immortal Chu Kong, she is caught auctioning his marriage. As a result, a quarrel ensues, causing Xiang Yun and Immortal Chu Kong to accidentally disrupt the red thread of fate that binds them together. This entanglement endures for several lifetimes, yet both of them are unaware that their fate was intertwined long before they encountered each other in a memory neither of them remember.
Genres: Romance, Wuxia, Drama, Fantasy
Starring: Ding Yu Xi, Yang Chao Yue, Edward Zhang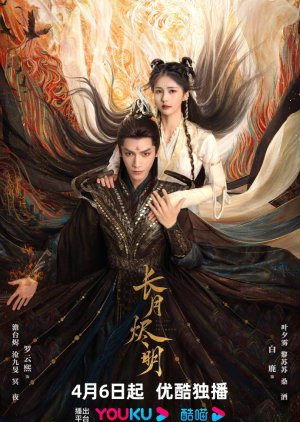 Li Su Su is sent back in time to discover the origin of the Demon Lord and prevent his resurrection. Assuming the identity of mortal Ye Xi Wu, she is married to Tantai Jin, the captive prince and future Demon Lord. She is determined to destroy him, aware of his future plans to slaughter many. However, as she witnesses Tantai Jin's past life and rise to power, a story emerges that changes her mission.
Genres: Romance, Wuxia, Fantasy
Starring: Luo Yun Xi, Bai Lu, Chen Du Ling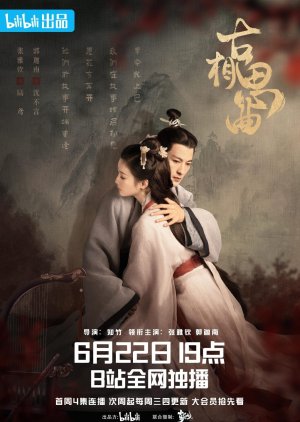 Professor Shen Bu Yan is transported to Acacia, an ancient era, through an unforeseen event. He is determined to find the secret of this era with the help of Lu Yuan, a kind-hearted girl. Together, they strive to solve the mystery and discover the truth about Acacia.
Genres: Historical, Mystery, Romance, Fantasy
Starring: Zhang Ya Qin, Guo Jia Nan, Zhu Lin Yu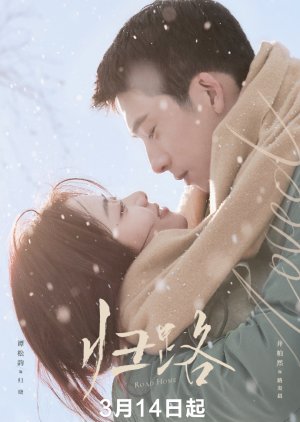 Gui Xiao and Lu Yan Chen meet in a middle school playground and immediately fall in love. As they grow older, their feelings for each other become stronger until they are almost inseparable. However, their paths take them in different directions as Gui Xiao's family circumstances change and Lu Yan Chen trains to become a special police officer in a different part of the country. Despite the distance, they try to keep their relationship alive but this eventually fades. Years later, Gui Xiao has a special reason to contact Lu Yan Chen again.
Genres: Romance, Life, Drama, Melodrama
Starring: Jing Bo Ran, Tan Song Yun, Baby Zhang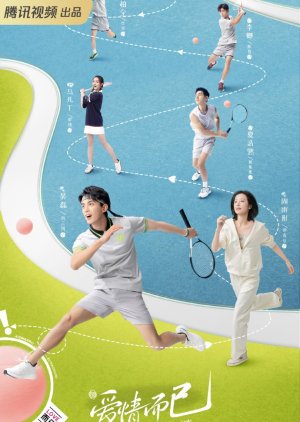 Liang You An, an executive assistant, is considering resignation due to her stagnant professional life. When she meets Song San Chuan, a professional Badminton player who is going through a difficult period, their paths start to intertwine. As their relationship develops from acquaintances to friends to something more, Liang encourages San Chuan to transfer from Badminton to Tennis, and San Chuan provides her with uncharacteristic wisdom. Will Liang and San Chuan find success in their goals, life and love?
Genres: Romance, Drama, Sports
Starring: Leo Wu, Zhou Yu Tong, Xia Hao Ran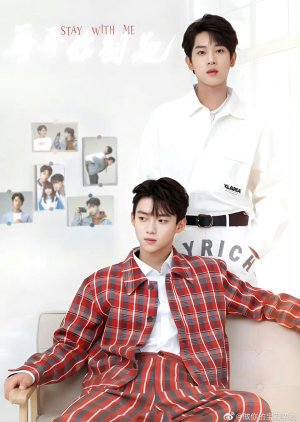 Su Yu, a high school student living with his father, is confronted with a major change when his mother remarries a wealthy man, bringing his step-brother Wu Bi into his life. Initially, Su Yu is a cold and arrogant top student whereas Wu Bi is an impulsive underachiever, creating tension between them. After an accident, their relationship begins to improve as they warm up to each other and become closer. However, a heated fight soon uncovers their true identities, leading to a disruption in their relationship.
Genres: Life, Youth
Starring: Xu Bin, Zhang Jiong Min, Yang Shuo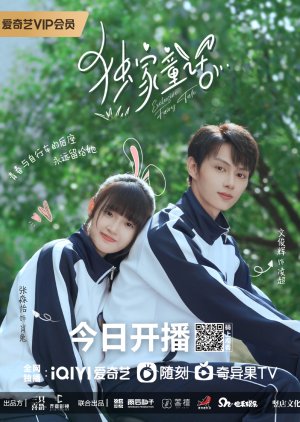 Ling Chao and Xiao Tu have been together since childhood, journeying through youth and sharing experiences of both sadness and joy. As time passes, Ling Chao gradually comes to recognize his true feelings for Xiao Tu and learns that he is powerless without her. As they grapple with the ups and downs of life together, they must ultimately decide whether they will stay together forever.
Genres: Romance, Youth, Family
Starring: Zhang Miao Yi, Jun, Zhao Lu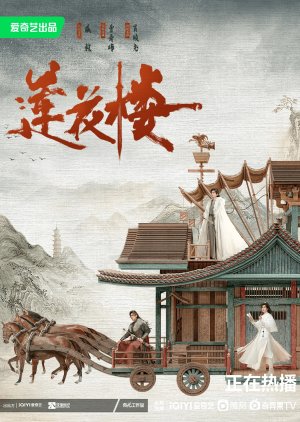 Ten years ago, Li Xiang Yi, the master of the Sigu Sect, was renowned for his exceptional swordsmanship and was a beacon of justice in the martial arts world. When he arranged to battle Di Fei Sheng, leader of the Jinyuan Alliance in the East Sea, both Li Xiang Yi and Di Fei Sheng disappeared without a trace.
Ten years later, Li Lian Hua is an anonymous doctor traveling with a lotus tower. After his identity is revealed, Li Lian Hua is dragged back into the martial arts world and Fang Duo Bing, a passionate youth, sets out to find proof that Li Lian Hua is the long-lost Li Xiang Yi. Meanwhile, Di Fei Sheng, who had been on the search for Li Xiang Yi, also resurfaces in the pugilistic world and recognizes Li Lian Hua as his former enemy.
Through a series of events, Li Lian Hua, Di Fei Sheng and Fang Duo Bing form
Genres: Mystery, Wuxia
Starring: Cheng Yi, Joseph Zeng, Xiao Shun Yao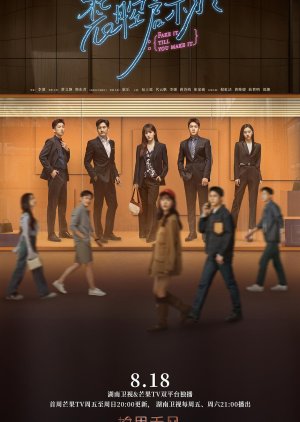 Tang Ying and Xi Zi Quan meet by chance on an airplane in a busy city. Through an ambiguous game of flirting, they come to enjoy each other's company. Tang Ying is a lawyer who is stubborn and Xi Zi Quan is an investment banker who is mature and charming. As their connection develops, they begin to remove their masks, enabling them to trust each other and rediscover themselves.
Genres: Business, Romance, Drama
Starring: Elvira Cai, Elvis Han, Bao Shang En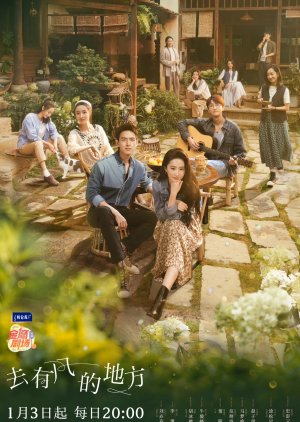 Xu Hong Dou, a woman with a background in the hotel industry, begins a new chapter in her life by leaving the big city and embarking on a journey to the remote village of Yun Miao in Yunnan Province. Upon arriving, she discovers that life in the agricultural village is not quite the tranquil haven she had been hoping for. She meets a group of other city-dwellers who have also made the move, including Xie Zhi Yao, a local who has started a tourism business. Xu Hong Dou uses her knowledge to help Xie Zhi Yao, and they begin to form a close bond. As they journey together, they find themselves falling in love. Could they find happiness in the quiet corner of Yun Miao?
Genres: Romance, Life, Drama
Starring: Crystal Liu, Li Xian, Hu Bing Qing
16.The Youth Memories (2023)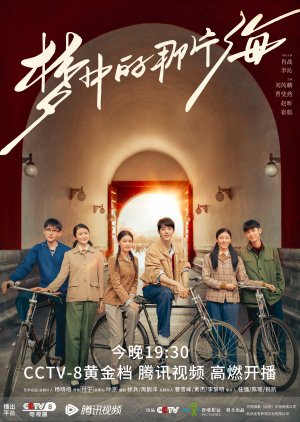 Xiao Chun Sheng, Ye Guo Hua, and Chen Hong Jun are all children of military families and government workers who grew up together in the same courtyard. During the 1970s reform era in China, they experience joining the army, taking the gaokao, going out to sea, and starting a business. Along the way, they support each other and meet Tong Xiao Mei, a Beijing girl seeking to achieve her dream of becoming a doctor. This story follows the growth and transformation of these ordinary individuals as China opens up to the world.
Genres: Romance, Life, Youth, Drama
Starring: Xiao Zhan, Li Qin, Liu Rui Lin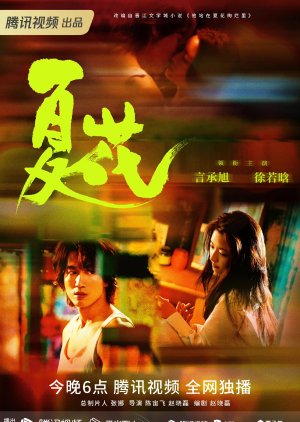 He Ran was exploring the world, romance, and personal growth at a pivotal moment in her life. She unexpectedly met Xiao Han, a talented horticulturist who had faced many hardships and chose to live alone. Through their relationship, He Ran and Xiao Han were able to give each other the courage and hope that life had to offer. Their fate is yet to be determined as they continue to explore the possibilities of their budding romance.
Genres: Romance, Melodrama
Starring: Jerry Yan, Xu Ruo Han, Yu Xiang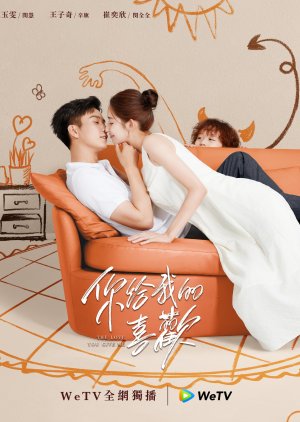 Min Hui and Xin Qi had a complicated relationship five years ago when they first met. Min Hui had pretended to be Xin Qi's long lost childhood friend in order to help a friend who had died suddenly. As Xin Qi suffered from a dangerous heart condition, Min Hui desperately in love, did not want him to suffer. However, Xin Qi did not believe her when she tried to tell him the truth and his heart condition would worsen each time she tried. Consequently, he cut all ties with her.
Five years later, Min Hui and Xin Qi are reunited at a business event. Though Xin Qi is initially angry and betrayed, he decides to take his emotions out on her. Fate reveals that Min Hui has a son, who is suffering from the same exact heart condition as Xin Qi and he realizes he's the father. Through a series of conversations and explanations, Xin Qi comes to terms with their past mistakes and moves in with Min Hui and her son
Genres: Comedy, Romance, Drama
Starring: Wang Yu Wen, Wang Zi Qi, Cui Yi Xin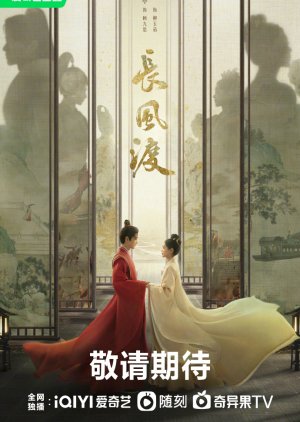 Liu Yu Ru, the legitimate daughter of a former cloth merchant, is forced into an arranged marriage with Gu Jiu Si, the notorious son of Yangzhou's wealthiest family. Initially, Gu Jiu Si finds her to be calculating and scheming, but as Liu Yu Ru settles into her new life, she begins to learn business from her mother-in-law and grows closer to her husband. When war arrives on the horizon, the Gu family face unimaginable circumstances that serve to bring the couple closer together, and they become destined for greatness.
Genres: Historical, Business, Comedy, Romance
Starring: Bai Jing Ting, Song Yi, Liu Xue Yi
Genres: Historical, Mystery, Romance, Drama
Starring: Jing Tian, Feng Shao Feng, Wang Li Kun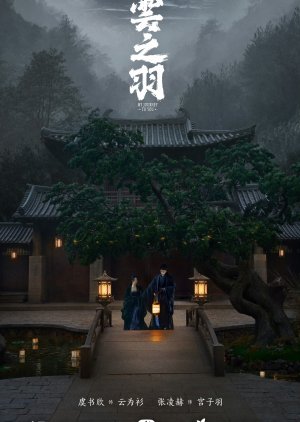 Yun Wei Shan is sent on a mission to infiltrate the Gong residence, a place known for its eerie and treacherous atmosphere. During her time there, she meets Gong Zi Yu, a rebellious nobleman. The two eventually form a bond as they experience love and friendship together. As Yun Wei Shan embarks on a journey of self-discovery, she finds the strength to move forward and the two grow and mature together.
Genres: Romance, Wuxia, Drama, Fantasy
Starring: Yu Shu Xin, Zhang Ling He, Ryan Cheng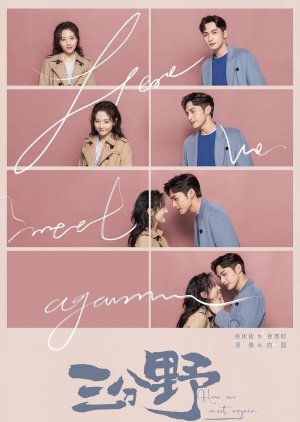 Genres: Comedy, Romance
Starring: Janice Wu, Vin Zhang, Huang De Yi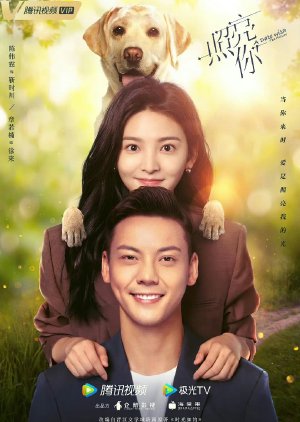 Ten years ago, Xu Lai was saved from a deadly earthquake by a young firefighter named Jin Shi Chuan. Now, a chance reunion occurs when a major accident happens on a highway and Jin Shi Chuan saves her again. However, Xu Lai's report on the incident is taken out of context, leading to public criticism of the fire department. In order to win his love and make amends, Xu Lai resolves to become a dog trainer and help train special fire-fighting canines. This brings her closer to Jin Shi Chuan, but he still carries deep scars from the past. Xu Lai must now work to mend his pain and finally fulfill the promise they made a decade ago.
Genres: Romance, Drama
Starring: William Chan, Zhang Ruo Nan, Ren Hao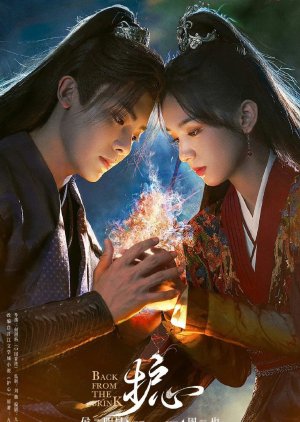 Tian Yao, an ancient dragon, has been betrayed and left severely wounded. His lover has dismembered him and sealed his body parts in five places. His soul escapes by chance and he is reborn. He meets Yan Hui, who swears to help him find and recover his missing bones. With Yan Hui's assistance, Tian Yao uncovers a seal within a lake and uses Yan Hui's heart protection scale to break it.
Yan Hui makes multiple attempts to flee but finds their relationship forming as a result of their mutual admiration for each other. As the mystery of Yan Hui's origin unravels, it becomes clear that their bond is much greater than either of them could have imagined.
Genres: Romance, Wuxia, Drama, Fantasy
Starring: Neo Hou, Zhou Ye, Yang Rong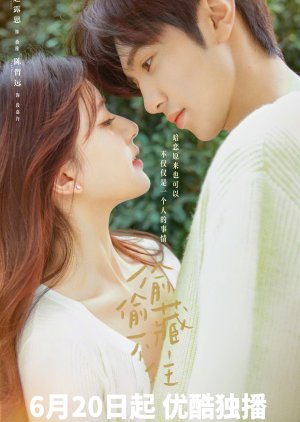 Sang Zhi and Duan Jia Xu first meet when he comes to her house to play games with her older brother. Five years her senior, she develops a crush on him. Eventually they lose contact, but when Sang Zhi graduates and attends a university in the same city as Duan Jia Xu, they reconnect. Through increasing interactions they grow closer and eventually fall in love.
Genres: Comedy, Romance, Youth
Starring: Zhao Lu Si, Chen Zhe Yuan, Victor Ma