We're well into fall 2023 now, and there have already been so many great K-dramas airing on DramaCool over the past few months. From rom-coms to melodramas, the selection has been top-notch. In this post, I'll highlight the best of the best K-dramas on DramaCool so far. Whether you're into thrilling action, heartwarming romance, or gripping suspense,, you'll find some recommendations here to add to your watchlist. Let's start!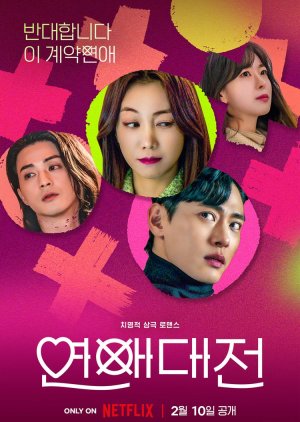 Yeo Mi Ran, a rookie lawyer at Gilmu Law Firm, is uninterested in romance and hates losing to men. Nam Kang Ho, a famous actor, is admired for his looks and kindness but doesn't trust women. Despite their skepticism about love, they unexpectedly become entangled in a romantic rivalry.
Genres: Comedy, Law, Romance
Starring: Kim Ok Bin, Yoo Teo, Kim Ji Hoon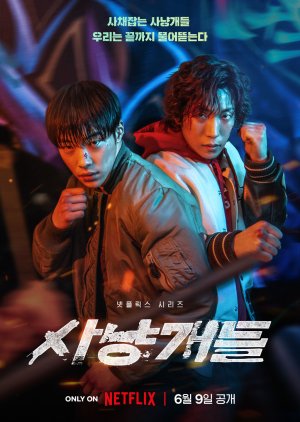 Kim Geon Woo, a reserved rookie boxer, and Hong Woo Jin, a loquacious southpaw, face off in the boxing ring. Geon Woo emerges victorious, but the two men become fast friends nonetheless. Geon Woo's mother is struggling to keep her café afloat and takes out a hefty loan to stay afloat. It soon transpires that the loan is from Smile Capital, a ruthless loan shark business. Geon Woo and Woo Jin work together to try to fix the situation. Fate intervenes when they both get jobs with a generous money lender whose foster daughter is intent on bringing down the loan sharks.

Genres: Action, Thriller, Crime, Drama
Starring: Woo Do Hwan, Lee Sang Yi, Heo Joon Ho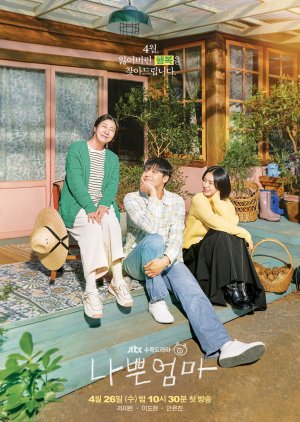 Kang Ho is a cold-hearted prosecutor who has kept his distance from his single mother, Young Soon, who raised him alone. Despite Young Soon's love for her son, her strict parenting caused him to view her as a bad mother. After an unexpected accident, Kang Ho relocates to his hometown and begins to repair his relationship with Young Soon. His childhood friend Mi Joo, known for her strong sense of justice and warm heart, reconnects with him, and this relationship has a transformative effect on her.

Genres: Comedy, Life, Drama, Family
Starring: Ra Mi Ran, Lee Do Hyun, Ahn Eun Jin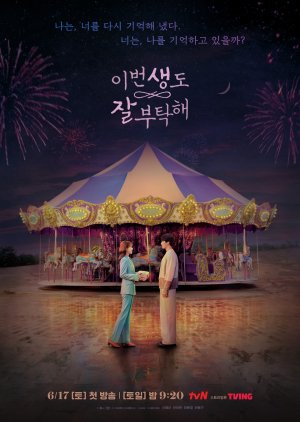 Ban Ji Eum has the extraordinary ability to remember the memories from all her past lives, having reincarnated for almost a thousand years. After a tragic accident ends her previous life, Ban Ji Eum seeks out those from her past in her current one, particularly Moon Seo Ha whom she met in her 18th life. Yoon Cho Won, a landscape architect and the younger sister of Yoon Joo Won, struggles with her sister's death but is courageous and kind. When she meets Ban Ji Eum, she is struck by her resemblance to her older sister. Ha Do Yoon is Moon Seo Ha's secretary and best friend since childhood, and he senses an affinity for Ban Ji Eum. Will memories of her past life hinder her current romance with Moon Seo Ha, or can love transcend different lives?

Genres: Comedy, Romance, Drama, Fantasy
Starring: Shin Hye Sun, Ahn Bo Hyun, Ha Yoon Kyung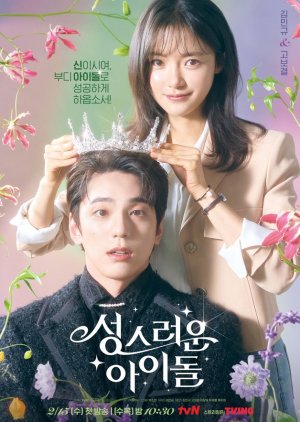 Pontifex Rembrary, a character known for his divine powers, is transported to a new world while fighting a devil. He takes over the body of Woo Yeon Woo, a member of an unpopular idol group, and uses his charisma and powers to help the group turn its fortunes around after a disastrous live performance. His popularity grows among fans, though he faces difficulties from his past, such as confrontations with religious groups and the devil.

Genres: Comedy, Romance, Drama, Fantasy
Starring: Kim Min Gue, Go Bo Gyeol, Lee Jang Woo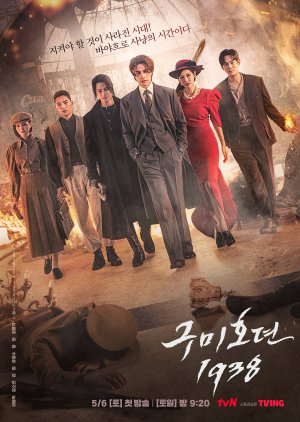 Lee Yeon is unexpectedly sent back in time to 1938 Gyeongseong. There, he reunites with Ryu Hong Joo, an old guardian spirit of the mountain in the west who now owns a restaurant in the city. He also meets his younger brother Lee Rang. However, he finds that Cheon Moo Young, another former guardian spirit and former friend, is now hostile towards him. Lee Yeon must work to find a way back to the present, where his loved one awaits him.

Genres: Historical, Horror, Romance, Fantasy
Starring: Lee Dong Wook, Kim So Yeon, Kim Bum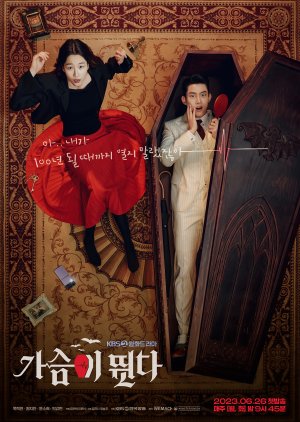 Seon Woo Hyul is a vampire looking to become a human, but due to an interruption of his 100 year sleep, he is only partially transformed when he wakes. Joo In Hae is a modern woman who is looking only to survive and has no sympathy for the vampire. After fate brings the two together, they must learn to care for one another and find love.

Genres: Comedy, Romance, Fantasy
Starring: Ok Taec Yeon, Won Ji An, Yoon So Hee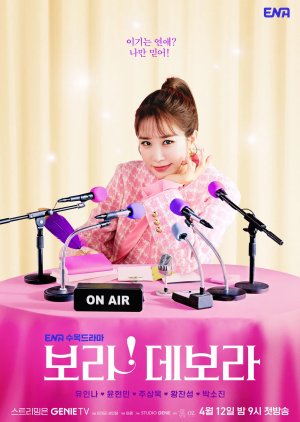 The series follows the romantic journey of Yeon Bo Ra and Lee Soo Hyuk. Bo Ra is a renowned love coach and successful author of romance novels, and Soo Hyuk is a charming man who struggles to navigate matters of the heart. At first, Soo Hyuk has a unfavorable opinion of Bo Ra, but their lives become intertwined in unexpected ways and he is increasingly drawn to her. Additionally, Soo Hyuk's friend and business associate, Han Sang Jin, is the head of the Jinri book publishing company.

Genres: Comedy, Romance, Life, Melodrama
Starring: Yoo In Na, Yoon Hyun Min, Joo Sang Wook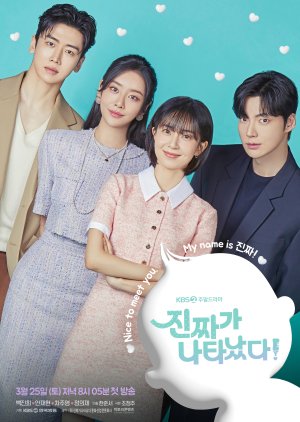 Oh Yeon Doo is an online Korean language instructor and internet celebrity. Gong Tae Kyung is a prestigious obstetrician and gynecologist who specializes in infertility treatment and has no intention of ever getting married. When Oh Yeon Doo discovers that her boyfriend of one year, Kim Joon Ha, has been cheating on her and she is pregnant with his child, her perfect world is turned upside down. Oh Yeon Doo and Gong Tae Kyung keep crossing paths and helping one another, and Gong Tae Kyung decides to set up a "fake" contractual marriage with Oh Yeon Doo in order to avoid a marriage arranged by his family. This move is complicated by the presence of Jang Se Jin, Gong Tae Kyung's first love, and Kim Joon Ha, Oh Yeon Doo's ex-boyfriend and father of her child. Will they be able to untangle this romantic mess?

Genres: Romance, Drama, Melodrama
Starring: Baek Jin Hee, Ahn Jae Hyun, Cha Joo Young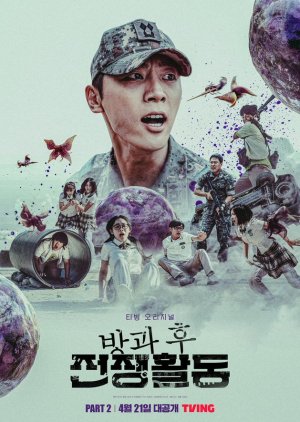 A group of third year students from Sungjin High School attempt to fight against a mysterious creature that is blocking out the sky. The students must find a way to save their planet from destruction before it is too late.

Genres: Action, Thriller, Drama, Sci-Fi
Starring: Choi Moon Hee, Kim Su Gyeom, Kim Min Chul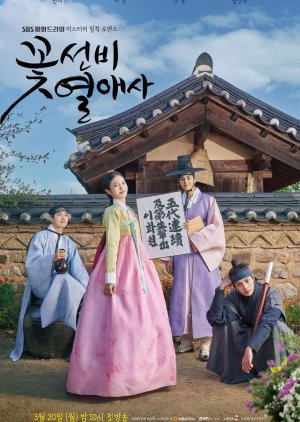 Yoon Dan Oh is the breadwinner of her family and manages the Ihwawon Inn. Her guests are taking the civil service entrance exam and include Kang San, Kim Si Yeol, and Jeong Yoo Ha, who all have hidden pasts. Yoon Dan Oh and her guests search for Lee Seol, who disappeared 13 years ago.

Genres: Historical, Mystery, Romance, Drama
Starring: Shin Ye Eun, Ryeoun, Kang Hoon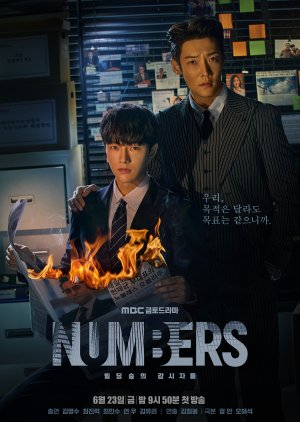 Ho Woo, the only high school graduate accountant to join the top accounting firm in the country, and Seung Jo, the firm's ace accountant, are both driven by different goals. Despite their differing personalities, Ho Woo's unique skillset of extraordinary memory, observation, adaptation, and sense of justice, and Seung Jo's ambition for success, they must unite in order to accomplish their mission. Je Kyun, the firm's Vice President and Seung Jo's father, stands as a formidable obstacle in their way. Can Ho Woo and Seung Jo achieve justice in this accounting firm?

Genres: Action, Thriller, Mystery, Drama
Starring: Kim Myung Soo, Choi Jin Hyuk, Choi Min Soo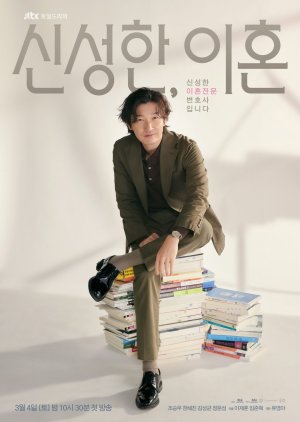 Shin Sung Han is a successful divorce lawyer who is renowned for his skill in settling even the most complicated of cases. He is aided in his work by his two closest friends, Jang Hyung Geun and Jo Jung Sik, who are also in their forties. Despite the difficulties Shin Sung Han faces with his clients, he perseveres in his profession, using his expertise and sensitivity to successfully navigate potentially difficult situations.

Genres: Law, Drama
Starring: Cho Seung Woo, Han Hye Jin, Kim Sung Kyun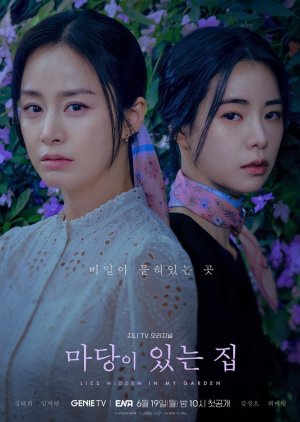 Moon Joo Ran notices a strange smell in her backyard, leading her to investigate her husband and meet Chu Sang Eun. Sang Eun's husband, Kim Yun Beom, is dead. Joo Ran discovers the connection between the two and begins to unravel a mystery. The story follows Joo Ran as she uncovers a dark web of secrets and lies connecting her peaceful life with Sang Eun's suffering.

Genres: Thriller, Mystery, Psychological, Drama
Starring: Kim Tae Hee, Im Ji Yeon, Kim Sung Oh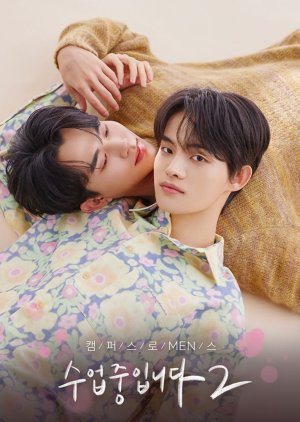 Lee Hyun, a cheerful and optimistic university freshman, meets Kim An – a young tutor at his university – and immediately falls for her. Joo Hyuk, another student, meets and has a fling with Sung Min, only to find out later that he is the teaching assistant for their new class. Min Woo, another student, has a secret crush on his unemployed best friend Ma Roo. Throughout the university semester, the fates of these six individuals are intertwined as they all strive for academic and romantic success.

Genres: Romance, Drama
Starring: J-min, Lee Kwang Hee, Woo Hyo Won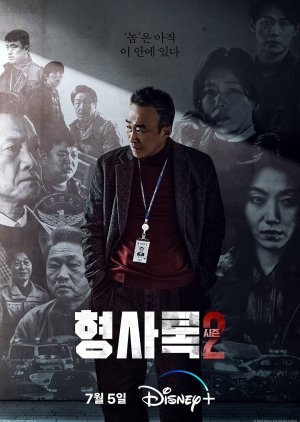 Kim Taek Rok, an experienced homicide detective, begins to investigate the identity of the person responsible for blackmailing his former colleague "Friend". In the process, he discovers a sinister mastermind and launches a counterattack to bring them to justice.

Genres: Mystery, Drama
Starring: Lee Sung Min, Jung Jin Young, Kyung Soo Jin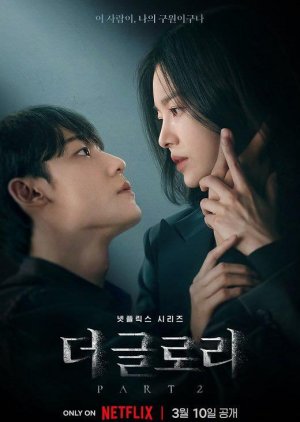 Moon Dong Eun is a woman driven by a seething rage against those who wronged her during her high school years. With a carefully crafted plan for vengeance, she sets out to make them regret ever having crossed her. At the same time, the mysterious disappearance of Son Myeong Oh gathers attention from police and his friends. Joo Yeo Jeong follows Moon Dong Eun and is willing to do whatever it takes to help her. Before Moon Dong Eun can take her final steps, she offers Park Yeon Jin a chance to save herself by turning herself in to the police, but her nemesis has other ideas. A dangerous game of cat and mouse ensues with each of them trying to outsmart the other. The ultimate showdown culminates in a violent and bloody climax.

Genres: Thriller, Drama, Melodrama
Starring: Song Hye Kyo, Lee Do Hyun, Im Ji Yeon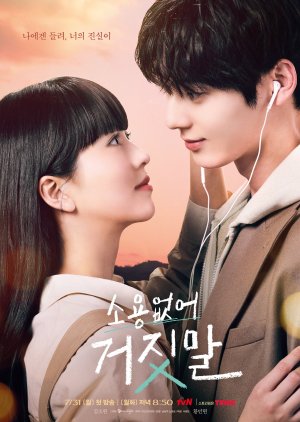 Mok Sol Hee has the ability to detect lies, leading her to doubt the intentions of others. When she meets Kim Do Ha, a successful music producer wanted by the police, and finds that her power does not work on him, she is intrigued. With the help of Kim's close friend Jo Deuk Chan, who is the head of a talent agency, Mok Sol Hee discovers the truth behind Kim Do Ha's secrets and embarks on a journey of understanding and self-discovery.

Genres: Mystery, Comedy, Romance, Supernatural
Starring: Kim So Hyun, Hwang Min Hyun, Seo Ji Hoon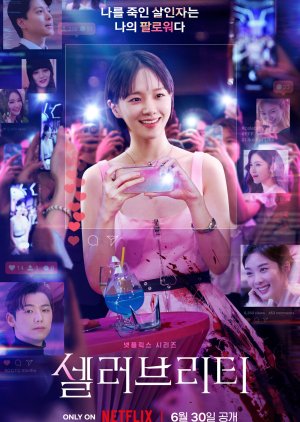 A young woman strives for success in the competitive world of influencers in Seoul. She works to increase her fame and wealth, as well as her power among her peers, in her pursuit of becoming the top celebrity in the city.

Genres: Thriller, Mystery, Drama
Starring: Park Gyu Young, Kang Min Hyuk, Lee Chung Ah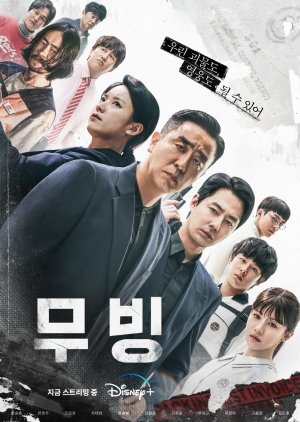 Kim Bong Seok, Jang Hee Soo and Lee Gang Hoon attend the same high school, each of them possessing special abilities inherited from their parents. Though they try to keep these abilities hidden, their parents must battle to protect them from exploitation. Kim Bong Seok can fly, Jang Hee Soo has enhanced athletic abilities and rapid healing, and Lee Gang Hoon is unusually strong and fast.

Genres: Action, Thriller, Mystery, Supernatural
Starring: Ryu Seung Ryong, Han Hyo Joo, Zo In Sung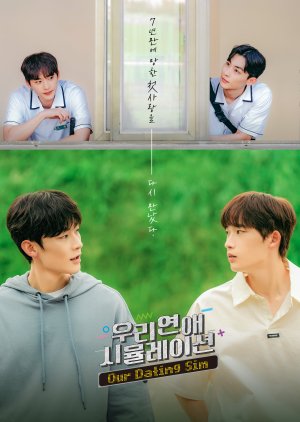 Two friends, who have known each other since their school days, reunite at work and decide to create a dating simulator game. Through their collaboration, the game becomes a success and earns them both recognition in the industry.

Genres: Business, Romance
Starring: Lee Seung Gyu, Lee Jong Hyuk, Yu Seong Yong