Are you on the hunt for moments that make your heart race and laughter that's contagious? Well, dive right into the Korean drama universe, where romantic comedies steal the spotlight. These charming series effortlessly mix love, humor, and captivating plots, making them the ultimate pick for a binge-watch.
In this post, we've handpicked a list of most popular romantic comedy Korean dramas released this year that promise to give your heart a delightful flutter and leave you grinning from ear to ear.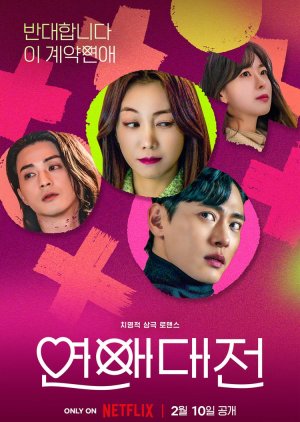 Yeo Mi Ran works as a novice lawyer for Gilmu Law Firm, a company that specializes in the entertainment industry. She is a fiercely independent woman who has no interest in pursuing a romantic relationship and abhors losing to men. Nam Kang Ho is a famous actor in the entertainment industry who is known for his good looks, intelligence, and generous character. While he is regularly sought out to play romantic roles, he does not have faith in women. Despite their respective mistrust of love, Yeo Mi Ran and Nam Kang Ho find themselves in an unexpected romantic struggle.
Genres: Comedy, Law, Romance
Starring: Kim Ok Bin, Yoo Teo, Kim Ji Hoon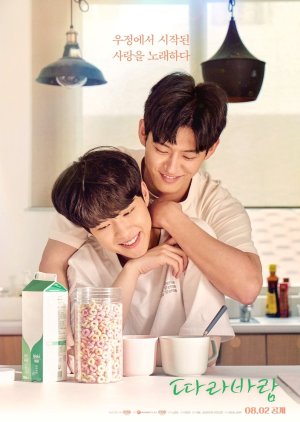 After an initially awkward initial meeting between Ba Ram and Han Tae during their school years, the two grow close and become unlikely friends. Years later, Ba Ram finds it increasingly difficult to conceal his feelings for Han Tae.
Genres: Music, Comedy, Romance, Youth
Starring: Jang Do Yoon, Son Hyun Woo, Bang Yoo In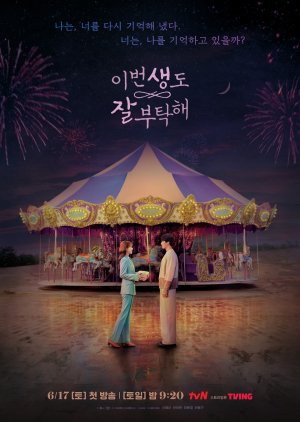 Ban Ji Eum possesses the extraordinary ability to remember the memories of her past lives. In her current life, she seeks to reconnect with the people she met in her 18th life, including Moon Seo Ha. Meanwhile, Yoon Cho Won, the younger sister of someone Ban Ji Eum knew in her 18th life, encounters her and begins to wonder about her identity. Ha Do Yoon, Moon Seo Ha's secretary and best friend since childhood, also feels an affinity for Ban Ji Eum. As their stories intertwine, Ban Ji Eum must learn whether or not love can endure across lives.
Genres: Comedy, Romance, Drama, Fantasy
Starring: Shin Hye Sun, Ahn Bo Hyun, Ha Yoon Kyung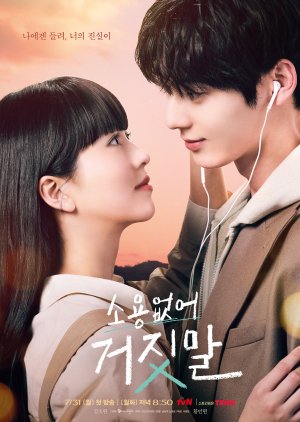 Mok Sol Hee is a young woman with an extraordinary and supernatural ability: she can detect when people are lying. However, this has led her to become jaded and to doubt the intentions of everyone around her. When she meets Kim Do Ha, a successful music producer, her perspective on the world begins to change. Kim Do Ha is implicated in a murder case and is in hiding in the residence next door to Mok Sol Hee. The only other person that knows about Kim's situation is Jo Deuk Chan, the head of the talent agency J Entertainment. To Mok Sol Hee's surprise, she finds that her superpower does not work on Kim Do Ha. She becomes increasingly drawn to him and attempts to uncover the secrets of his heart.
Genres: Mystery, Comedy, Romance, Supernatural
Starring: Kim So Hyun, Hwang Min Hyun, Seo Ji Hoon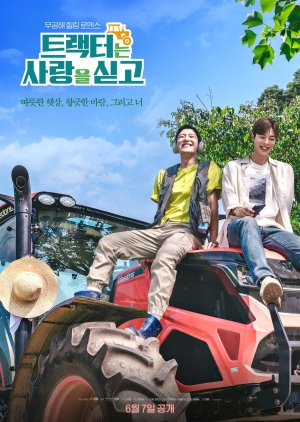 Seon Yul, a city dweller, visits rural areas for the first time and meets Ye Chan, a man who is passionate about country life. As Seon Yul adjusts to the farming lifestyle, he develops an admiration for Ye Chan's dedication. The two embark on a romantic journey of growth and self-discovery, exploring the countryside and its culture.
Genres: Comedy, Romance, Life
Starring: Do Won, Yoon Do Jin, Kim Do Yeon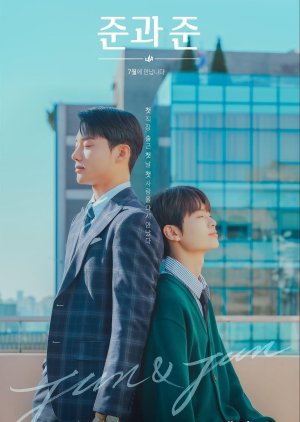 Lee Jun is an idol-turned-intern who is surprised when his childhood first love, Choi Jun, reappears as the hot new general manager of the company. As they work together, sparks of romance fly, creating a heart-fluttering workplace rom-com. Lee Jun and Choi Jun must navigate their growing relationship while navigating the world of corporate life.
Genres: Comedy, Romance
Starring: Ki Hyun Woo, Yang Jun Mo, Jo Chan Hyun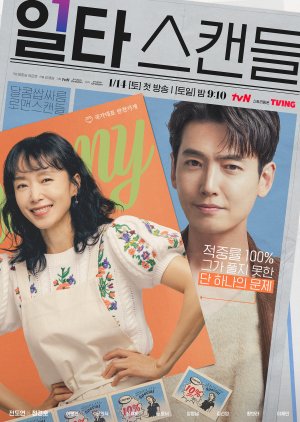 Nam Haeng Sun, a retired national athlete, now runs a small side dish store. Her cheery energy attracts the attention of Choi Chi Yeol, a renowned private tutor known as the "1 Billion Won Man." Despite his success, Choi Chi Yeol has become increasingly aloof and irritable. Impressed by Nam Haeng Sun's enthusiasm, he encourages her to pursue a career in private education.
As they work together, an unexpected connection develops between them. Despite their contrasting teaching styles, their passion for education brings them closer together. As their relationship progresses, they must overcome the trials of their personal and professional lives to make their love work. Will their bond be strong enough to face the obstacles in their path?
Genres: Thriller, Mystery, Comedy, Romance
Starring: Jeon Do Yeon, Jung Kyung Ho, Lee Bong Ryun

Seo Young Min is a taxi driver who finds himself ferrying an unusual clientele – ghosts. In order to grant them their wishes, he teams up with Kang Ji Hyun, a mysterious woman with no memory of her past, who has taken it upon herself to become Seo Young Min's taxi's sales manager. With the help of Do Kyu Jin, an ER doctor, they use the taxi to help ghosts and investigate a serial killer. They also attempt to stop sinister events from occurring in a hospital.
Genres: Mystery, Comedy, Romance, Supernatural
Starring: Yoon Chan Young, Bang Min Ah, Kim Min Seok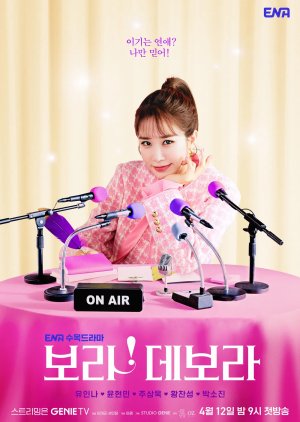 Yeon Bo Ra and Lee Soo Hyuk embark on a romantic journey exploring matters of the heart. Bo Ra is a celebrated love coach and successful author of romance novels, and Soo Hyuk is a charming publishing planner. At first, Soo Hyuk has a negative impression of Bo Ra, but as their lives become intertwined he finds himself increasingly drawn to her. Han Sang Jin, Soo Hyuk's friend and business associate, owns and operates the Jinri book publishing company.
Genres: Comedy, Romance, Life, Melodrama
Starring: Yoo In Na, Yoon Hyun Min, Joo Sang Wook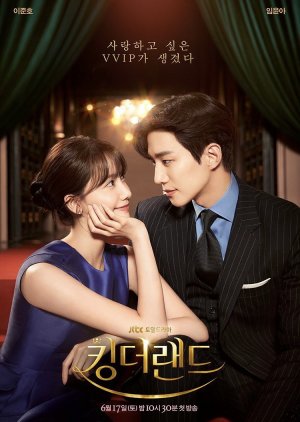 Goo Won and Sa Rang develop a connection when they meet, as her sincere and genuine smile takes his breath away. Together, they strive to create happy moments in which to share their true and bright smiles.
Genres: Comedy, Romance
Starring: Lee Jun Ho, Im Yoon Ah, Go Won Hee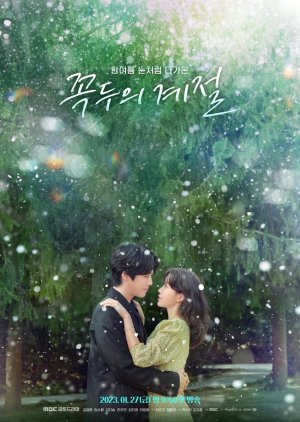 Kkok Du, a once-mortal man from ancient Korea, is transformed into an immortal reaper and tasked with punishing humanity every 99 years. During his latest visit, Kkok Du takes over the body of Do Jin Woo, a talented young doctor. As he carries out Jin Woo's medical duties, he meets Han Gye Jeol, a doctor from a low-ranking medical school, who holds mysterious powers over him. Faced with a dilemma, Kkok Du must decide whether to follow his duty or risk it all for love.
Genres: Comedy, Romance, Medical, Fantasy
Starring: Kim Jung Hyun, Im Soo Hyang, Kim Da Som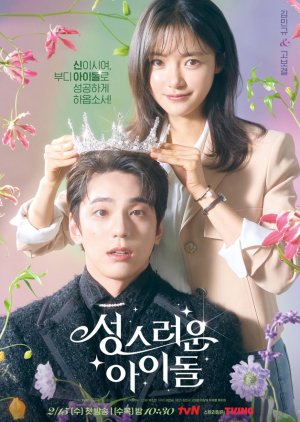 Pontifex Rembrary, a character known for his divine powers, is transported to a new world while fighting the devil. Taking over the body of Woo Yeon Woo, a member of an unpopular idol group, he helps lead the group to success after a disastrous live performance. His divine powers and charisma make him popular with fans, but he must also contend with strange religious groups and the devil in his quest to protect both his new world and his past.
Genres: Comedy, Romance, Drama, Fantasy
Starring: Kim Min Gue, Go Bo Gyeol, Lee Jang Woo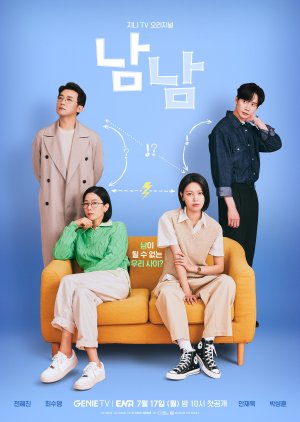 Kim Eun Mi is a forty-year-old physical therapist and single mother to twenty-nine-year-old daughter, Jin Hee, who works as an officer at the Namchon Police Substation. Despite their age difference, the two still live together, leading to constant bickering. Eun Mi's life takes an unexpected turn when Dr. Park Jin Hong appears before her, while Jin Hee must come to terms with her new director, Eun Jae Won.
Genres: Mystery, Comedy, Romance, Drama
Starring: Jeon Hye Jin, Choi Soo Young, Ahn Jae Wook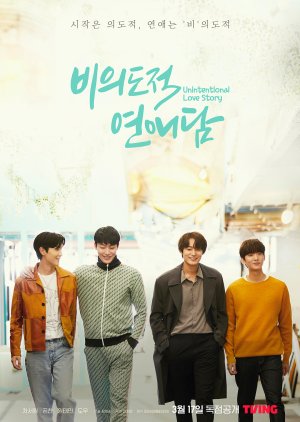 Ji Won Young is unexpectedly fired from his job after his direct superior is accused of corruption. In an attempt to get his job back, Won Young searches for the chairman's favorite artist, Yoon Tae Joon, in a remote town. Despite Tae Joon's wishes to be left alone, Won Young stays in the town to discover why Tae Joon left Seoul. As the two grow closer, Won Young realizes he may be questioning his own sexuality and motivations, while Tae Joon remains unaware that Won Young was sent to spy on him.
Genres: Comedy, Romance
Starring: Cha Seo Won, Gongchan, Do Woo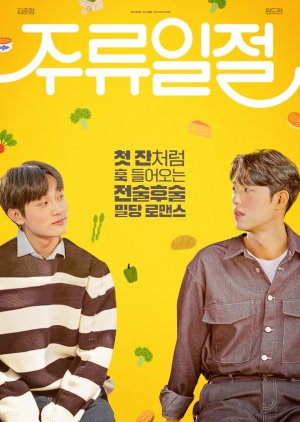 Han Ji Yu works in the marketing team of a liquor company. Park Ki Hoon is a renowned chef of a famous restaurant. When Ji Yu is assigned to contact Ki Hoon's restaurant about potential collaboration, the chef refuses to sell alcoholic drinks in the restaurant. Undeterred, Ji Yu persists in trying to break the chef's resistance. Ultimately, the two men learn to open up to each other through the power of love.
Genres: Food, Comedy, Romance
Starring: Kim Jun Hyung, Won Do Hyun, Jeong Ho Gyun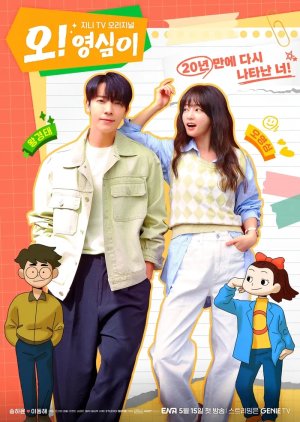 Oh Young Sim is a single woman in her 30s who has worked as a TV variety show PD for 8 years, but her career has lately hit a crisis due to her shows' low ratings. She is given the opportunity to produce a pilot love entertainment show and casts CEO Mark Wang as a guest. She soon realizes that he is the same Wang Kyung Tae she knew when they were children. He had a crush on her back then but she did not reciprocate his feelings. Later, Wang Kyung Tae moved to the United States with his family and they lost contact.
PD Lee Chae Dong and friend Goo Wol Sook are both in Oh Young Sim's life, providing her with support and comfort. Twenty years after they last saw each other, Wang Kyung Tae unexpectedly returns and Oh Young Sim must confront her past feelings for him.
Genres: Comedy, Romance
Starring: Song Ha Yoon, Lee Dong Hae, Lee Min Jae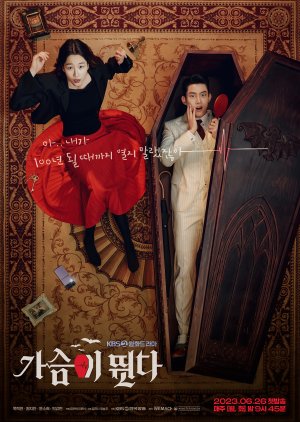 Seon Woo Hyul is a vampire who attempts to become human, but only manages to become a half-human after one day of a 100-year sleep. Joo In Hae is a modern woman who has no sympathy for him and only desires to survive. As their lives intertwine, they must find the means to care for each other, and discover if love is a possibility.
Genres: Comedy, Romance, Fantasy
Starring: Ok Taec Yeon, Won Ji An, Yoon So Hee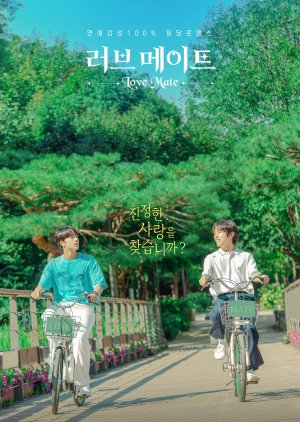 Seo Lee Joon is a team leader at So What Media and is known for his tough demands. Unexpectedly, he finds his composure disrupted when Jeong Ha Ram joins the company. Ha Ram has an optimistic and candid attitude towards love, which Lee Joon is skeptical of. Despite their differences, they develop a relationship and learn more about each other. They must come to terms with their pasts to find a way to be together and experience true love.
Genres: Comedy, Romance, Drama
Starring: Cho Han Gyeol, Cho Hyun Min, Lee Sae Bom
19.It Was Spring (2023)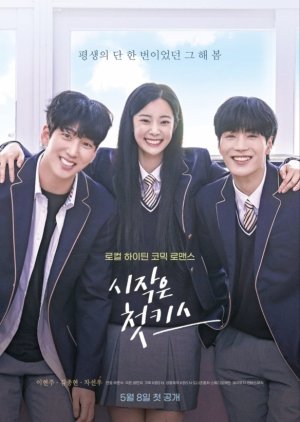 The webdrama follows the lives of high school students in Mokpo, highlighting various aspects of their culture such as music, dramas, movies, and fashion. Through the show, viewers are invited to reflect on their own memories from their time in high school.
Genres: Comedy, Romance, Youth, Drama
Starring: Kim Jong Hyeon, Lee Hyun Joo, Cha Sun Woo