Looking for the best Thai dramas of 2023? You're in the right place! Thai dramas are all the rage this year. We've compiled a list of the top 25 shows, featuring a wide range of genres, from romantic comedies to thrilling mysteries.. . Whether you're a Thai drama fanatic or just looking for something new to binge, we've got your next binge-worthy series right here. Let's jump in!
Note: The list is in no particular order.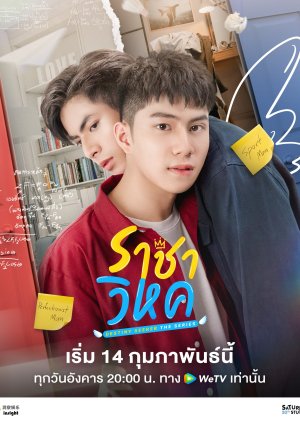 Two engineering students, Songkhram and Ai, live in separate university dorms. Dorm 2 is led by Songkhram and is comprised of strong and athletic male students, and Dorm 3 is led by Ai and is made up of good-looking male students. A longstanding rivalry exists between the two dorms, but Ai is secretly in love with Songkhram. Unaware of her feelings, Songkhram believes that he is in love with Meen.
Genres: Comedy, Romance, Youth, Drama
Starring: Bank Nuttawatt Thanathaveeprasert, Earth Chitsanupong Soeksiri, Boss Natthaphon Musikanan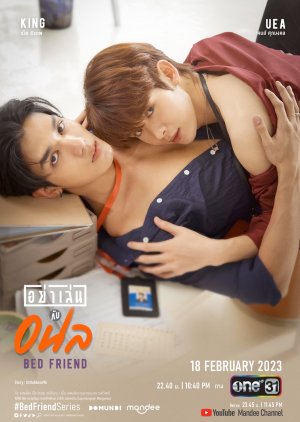 Uea and King both work in the same office and are best friends with Jade. Uea is a very private person and has a strong dislike of casanovas, while King is one. Initially, they do not get along, but something changes and they start to develop a special relationship.
Genres: Romance, Drama
Starring: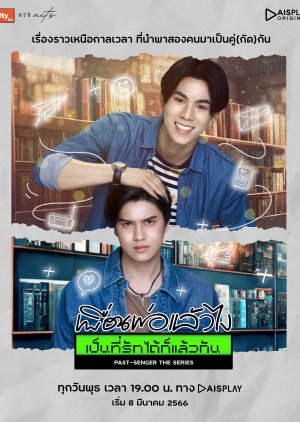 Kiao, a teenage boy from the 1990s, is known for his good looks and troublemaking. He has a dream of studying architecture, but something unexpected occurs which leads him to a time-traveling adventure. He is sent twenty-seven years into the future where he meets Bamee, an introverted man who is striving to get into the architecture faculty to keep his father's legacy alive. Together, Kiao and Bamee embark on a journey of self-discovery.
Genres: Comedy, Romance, Fantasy
Starring: Cooper Patpasit Na Songkhla, Marc Pahun Jiyacharoen, Mos Patiparn Pataweekarn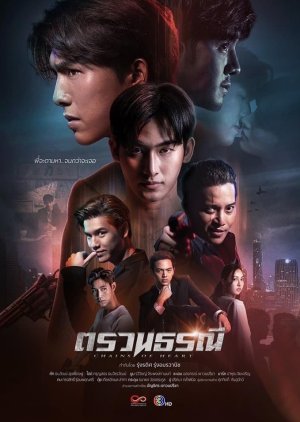 Ken, a young man in a relationship for seven years, and Din, a forestry officer, become entangled in illegal activities. When they are chased, they fall from a steep cliff. Ken survives, but Din is nowhere to be found. Years later, Ken meets someone who looks strikingly similar to Din, and starts to wonder if Din is still alive.
Genres: Action, Mystery, Romance, Drama
Starring: Haii Sarunsathorn Tanawatcharawat, Boom Raweewit Jiraphongkanon, Kut Tanawat Sukfuengfoo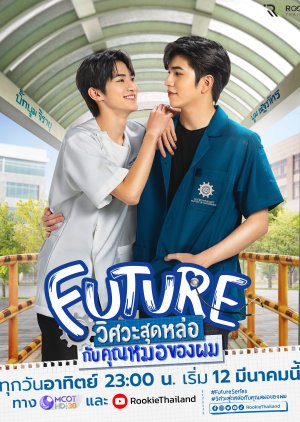 Fuse is a handsome engineer. Despite his physical attributes, he remains single. P'Ana, a kind-hearted dentist, unknowingly causes Fuse to feel strong romantic feelings. These emotions are so intense that it is as if Fuse has fallen in love to a depth of 3,452 meters.
Genres: Romance, Youth
Starring: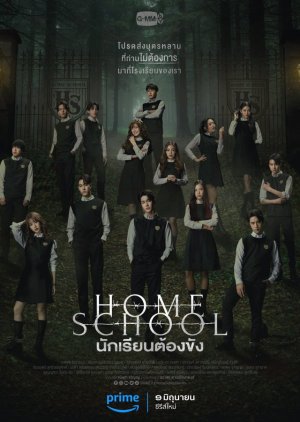 Home School is a boarding school located in a remote forest. Every three years, a maximum of thirteen students are selected based on predetermined criteria. Students stay at the school for three years, where they are promised a unique curriculum and a comfortable living experience. However, the school's strict rules and isolated environment make it feel more like a prison than a school.
Genres: Thriller, Mystery, Youth
Starring: Nappon Gomarachun, Cindy Sirinya Bishop, Gun Atthaphan Phunsawat

Jim runs a Hainanese chicken rice diner. One night he meets Wen after closing, when he's drunk. They both feel an attraction to each other, though Jim tries to keep his distance. Jim's nephew Li Ming, Saleng, and occasionally Kaipa, the chicken supplier, are his co-workers. Kaipa takes any opportunity to visit Jim.
Genres: Food, Romance, Life
Starring: Earth Pirapat Watthanasetsiri, Mix Sahaphap Wongratch, Khaotung Thanawat Ratanakitpaisan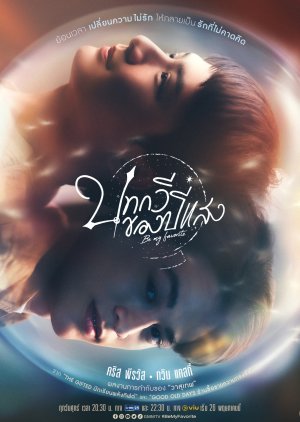 Botkawi is in love with Pearmai and buys a crystal ball as a gift for her. When he touches it, he is transported back in time to the age of eighteen. Instead of reuniting with Pearmai, Botkawi finds himself in the arms of Pisaeng, with whom he begins a cat and mouse game. Despite this, Botkawi's old feelings for Pearmai prevent his romance with Pisaeng from blossoming. In a fit of rage, Botkawi continually twists the crystal ball in an effort to get his desired outcome.
Genres: Romance, Life, Supernatural
Starring: Krist Perawat Sangpotirat, Fluke Gawin Caskey, Aye Sarunchana Apisamaimongkol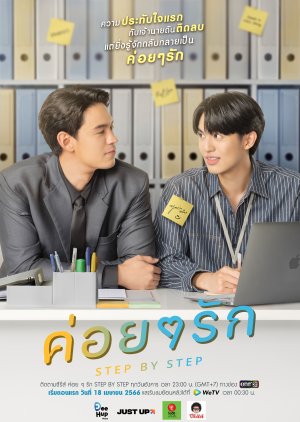 Jeng is a digital marketing manager in a company, whose strict and demanding attitude towards his subordinates causes them to resent him. Pat joins the team after studying abroad in LA, and Jeng develops a secret fondness for him. Due to his position as son of the owner, Jeng finds himself unable to act on the fondness. This leads to Pat eventually submitting his resignation, prompting changes in the company's workplace.
Genres: Business, Comedy, Romance
Starring: Man Trisanu Soranun, Ben Bunyapol Likhitamnuayporn, Up Poompat Iam-samang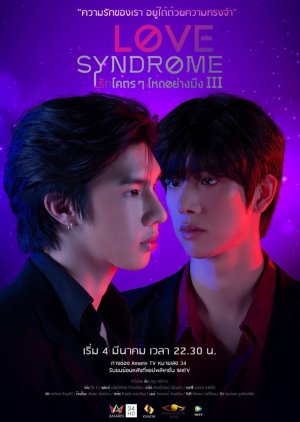 Day is involved in a serious accident and suffers from amnesia. Itt blames himself for the incident and decides to be patient with Day. Day's personality changes, becoming uncharacteristically ruthless. Itt must find a way to get through to Day and unravel the love story between them.
Genres: Romance, Drama
Starring: Lee Long Shi, Frank Thanatsaran Samthonglai, Art Tinwiphat Khueankaew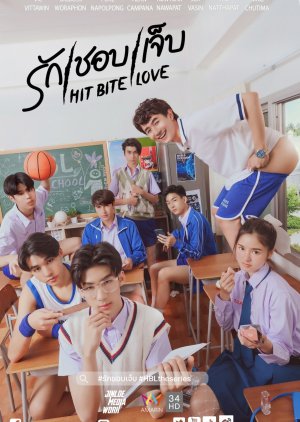 Ken and Shokun are secretly dating, but Ken wants to keep it hidden. After a long time, Shokun is tired of the secrecy and ends the relationship. Shokun soon starts a new relationship with school president Matteo, who agrees to date publicly. However, their desires conflict due to Matteo's interest in BDSM while Shokun is more traditional. The couple struggle to stay together with their contrasting desires, and the question arises when Ken expresses interest in resuming their relationship.
Genres: Mystery, Comedy, Romance
Starring: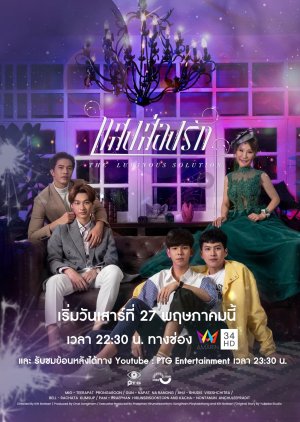 Thana and Patis, an office worker and his boyfriend of nearly a decade, face a difficult period in their relationship. Ryou and Mai, a high school couple, also struggle to keep their romance alive. Both pairs discover a mysterious coffee shop that only appears when it's wished for. As they learn more about the shop, they each find their individual journeys becoming more complicated. In order to achieve their desired outcomes, they must make a big effort and accept that every wish comes with a cost.
Genres: Romance, Drama, Fantasy
Starring: Mig Teerapat Prongaroon, Gun Napat Na Ranong, Bhu Bhudis Viseshchitra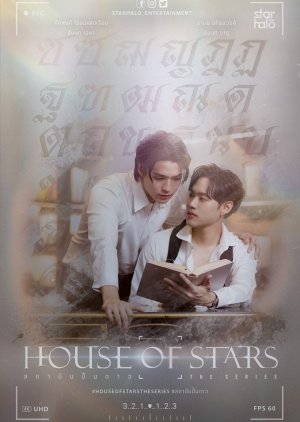 A group of top actors have been gathered at the house of a top-country star manager. The house has rules they must abide by, and the actors are competing to become number one in the industry. As they strive to succeed, they must also suppress their desires and conceal their secrets.
Genres: Thriller, Romance, Drama
Starring: Heng Thatpong Rojsangruang, Namchok Thanon Apithanawong, Pepo Nutchapan Paramacharenroj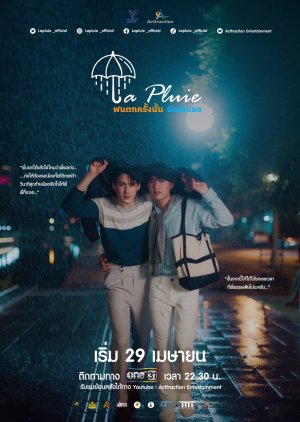 A man with a sensorineural hearing loss struggles to cope when it rains. To make matters worse, he has an intense dislike for strangers and talking to people unnecessarily. Despite this, fate conspires to allow him to hear one voice when it rains.
Genres: Romance, Drama, Fantasy
Starring: Pee Peerawich Ploynumpol, Title Tanatorn Saenangkanikorn, Suar Kritsanaphong Sripattiyanon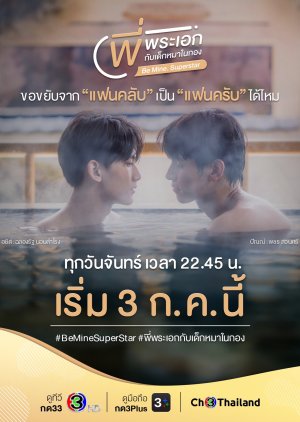 Punn, a third-year film student, obtains an internship on the set of a drama production. As he works alongside the professionals, he is inspired by the leading man, Ashi, who is adored by the public.
Genres: Comedy, Romance, Youth
Starring: Ja Phachara Suansri, First Chalongrat Novsamrong, Wayo Peerawat Sareewong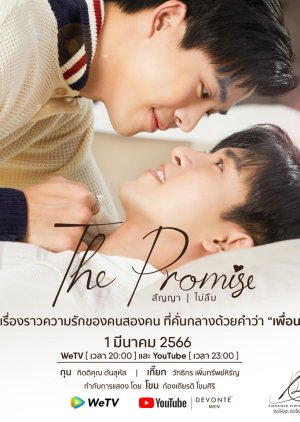 Phupha and Nanfah had a close childhood friendship due to their fathers owning a coffee shop and a pharmacy that were across from each other. After graduating college, Phupha suddenly disappears and Nanfah is left without hearing from him in the past ten years. Nanfah now has to start his life anew and will face the challenge of reuniting with his lost friend.
Genres: Comedy, Romance, Drama
Starring: Kun Kittikun Tansuhas, Kiak Wattikorn Permsubhirun, Bosszo Thawatchanin Darayon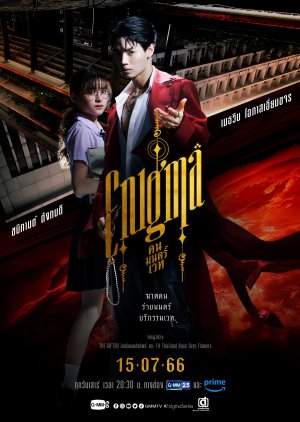 Fa discovers strange occurrences at her high school which may be related to the new teacher, Ajin. Investigating further, Fa attempts to uncover the truth and determine the connection between the mysterious events and Ajin.
Genres: Mystery, Horror, Youth, Supernatural
Starring: Win Metawin Opas-iamkajorn, Prim Chanikarn Tangkabodee, Piploy Kanyarat Ruangrung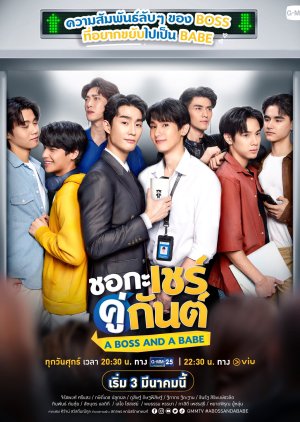 Cher is a dedicated gamer looking to make his mark in the e-sports industry. During his final year of university, he takes an internship with a once-successful gaming company, now on the brink of collapse. His boss, Gun, notices him and assigns him peculiar tasks, making Cher question Gun's motives. In addition to gaming, Cher runs an ASMR channel, and it is his videos that Gun listens to each night in order to fall asleep.
Genres: Comedy, Romance
Starring: Force Jiratchapong Srisang, Book Kasidet Plookphol, Mike Chinnarat Siriphongchawalit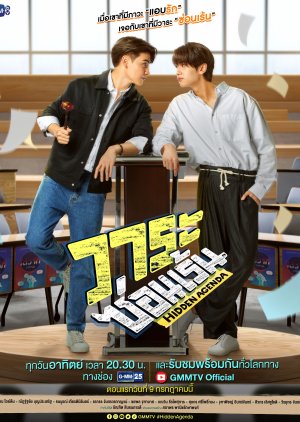 Zo, a university student, sets out to win over his long-time crush, Nita. He seeks advice from Joke, Nita's ex, and Joke agrees to help him in exchange for a spot in the debate club.
Genres: Romance, Youth
Starring: Joong Archen Aydin, Dunk Natachai Boonprasert, Aou Thanaboon Kiatniran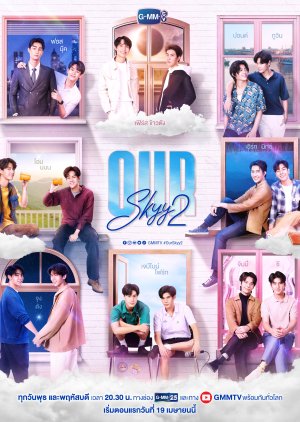 An anthology series composed of eight parts follows the stories of various couples. Tian and Phupha (A Tale of Thousand Stars) are featured, as well as Pran and Pat (Bad Buddy), Khabkluen and Daonuea (Star and Sky: Star in My Mind), Nuengdiao and Palm (Never Let me Go), Cher and Gun (A Boss and a Babe), Talay and Puen (Vice Versa), Akk and Ayan (The Eclipse), and Tinn and Gun (My School President).
Genres: Romance
Starring: Pond Naravit Lertratkosum, Phuwin Tangsakyuen, Joong Archen Aydin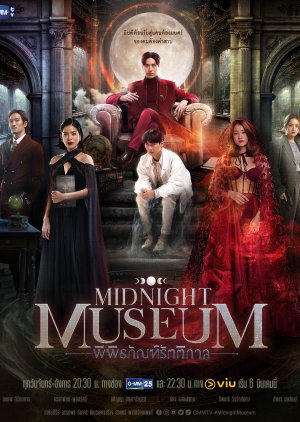 Genres: Mystery, Horror, Fantasy, Supernatural
Starring: Tor Thanapob Leeratanakachorn, Gun Atthaphan Phunsawat, Saiparn Apinya Sakuljaroensuk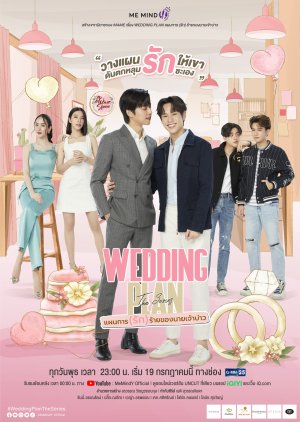 Namnuea and Sailom are preparing to get married, with their families working together in the arrangements. Unbeknownst to Namnuea, the bride-to-be, Yiwa, is being set up by their families, despite having a lover of her own, Marine. Namnuea is determined to fulfill her duties as a wedding planner, despite her own feelings towards Sailom.
Genres: Comedy, Romance
Starring: Sunny Wannarat Wattadalimma, Pak Naphat Leelahatorn, Aya Orapan Phongmaykin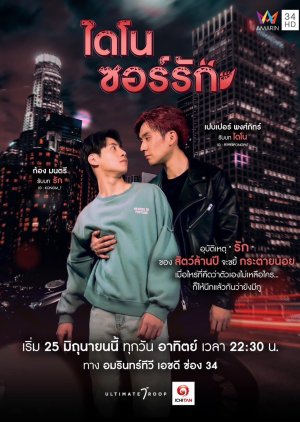 Rak, a university student, finds out that his partner has cheated on him with his best friend. Seizing the opportunity, Dino, a bad boy, begins to make his feelings for Rak known. Despite Rak's resistance, Dino remains persistent in trying to win Rak's affections.
Genres: Comedy, Romance
Starring: Kong Montree Pattarachitphinyo, Pepper Pongpat Unhapipatpong, Mos Kitrawee Jiangthanaroj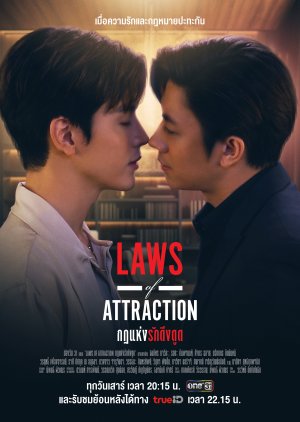 Charn, an ambitious and cunning lawyer, takes on a high-profile case that could bring him fame. However, he is unexpectedly removed from the case and seeks retribution. Charn shifts his allegiance to Tonkhao, the uncle of a young girl who was hit and killed by a car and did not receive justice, and helps him seek out the truth. Together, the two uncover a much darker truth than either of them could have imagined as their work becomes increasingly risky. Despite their conflicting beliefs, the two form a bond that pushes them to uncover the truth.
Genres: Law, Romance, Drama
Starring: Film Thanapat Kawila, Jam Rachata Hampanont, See Parattakorn Kaiyanan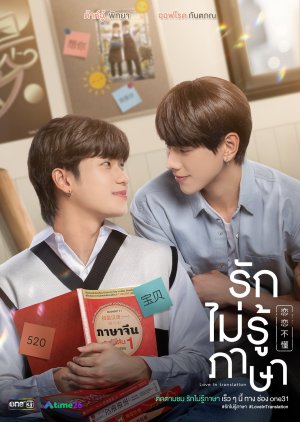 Together, they go through a series of adventures as they try to achieve their goals. Despite their conflicts, Yang and Phumjai eventually become friends as they discover different sides of themselves in pursuit of their dreams.
Genres: Comedy, Romance, Drama
Starring: Daou Pittaya Saechua, Offroad Kantapon Jindataweephol, Ngern Anupart Luangsodsai