Hey everyone, if you're into history and romance, you're in for a treat with Chinese historical romance dramas. These shows take you back in time to ancient China and mix in exciting love stories, cool characters, and a lot of heart.
You'll get to see different historical periods, like the Tang Dynasty and other times with kings, queens, and warriors. And these love stories? They're all about passion, sometimes with obstacles like family drama and politics.  Plus, you'll learn about how people used to dress, act, and live in old China, and you'll meet strong characters who break the rules and do their thing.
We've picked out 25 of the best Chinese hisotrical romance series on dramacool.ws in 2023. So, get ready for a journey through time, love, and adventure with these epic series!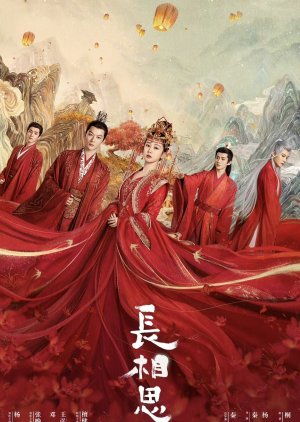 In the world of Dahuang, three kingdoms, Xiyan, Chenrong, and Haoling, were once divided. Xiyan and Chenrong were in a war, with General Chi Chen leading Chenrong's forces. At the last minute, the Emperor of Xiyan's daughter was called to lead Xiyan's forces as the General Princess. She defeated General Chi Chen, however at the cost of her own life. As a result, Chenrong was eventually conquered by Xiyan. Before her death, the General Princess had two children in her care: Xiao Yao and Cang Xuan. Xiao Yao was sent to Jade Mountain, and the two were separated.
300 years later, Wen Xiao Liu, the new identity of the former Xiao Yao, runs a small clinic alongside a wine-maker, a demon military advisor, and their servant. A series of meetings in Qingshiui Town, outside of the control of Xiyan and Haoling Kingdoms,
Genres: Romance, Wuxia, Drama, Fantasy
Starring: Yang Zi, Zhang Wan Yi, Deng Wei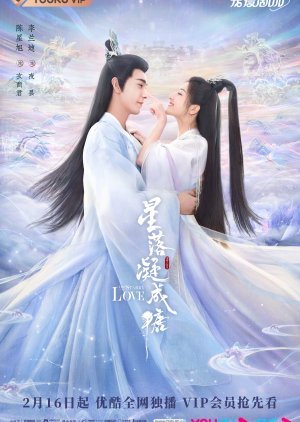 Qing Kui and Ye Tan are twin sisters born to the queen of a human tribe. With Qing Kui respected by the entire tribe for her gentleness and kindness, she is betrothed to the heavenly prince. Whereas Ye Tan, who is smart and cunning, is seen as an outcast and betrothed to the demon prince. When the sisters are married off to the wrong partners due to a mix-up, it leads to two beautiful romances. This situation also leads to a conspiracy that impacts the four realms.
Genres: Comedy, Romance, Wuxia, Fantasy
Starring: Chen Xing Xu, Landy Li, Luke Chen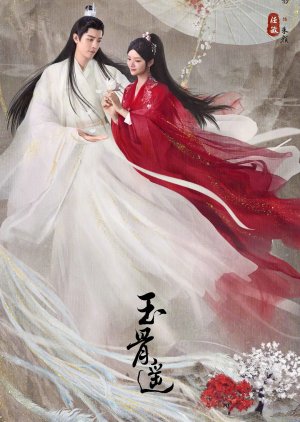 Princess Zhu Yan of the Chi Yi Tribe and Royal Prince Shi Ying from the Kong Sang Continent enter a tumultuous love affair. Shi Ying is banished to Jiu Yi Mountain to cultivate, where he falls in love with his disciple, Zhu Yan. However, their student/teacher relationship prevents either from expressing their true feelings. When their ideological differences threaten the stability of their homeland, the two put aside their grievances to protect Kong Sang Continent.
Genres: Romance, Wuxia, Fantasy, Political
Starring: Xiao Zhan, Ren Min, Alen Fang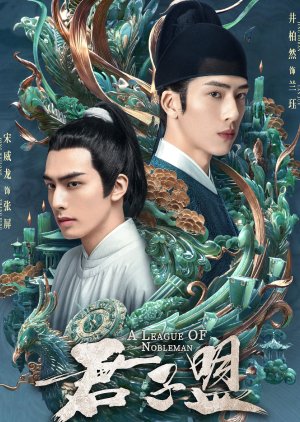 Zhang Ping, an orphan from a rural area, travels to Beijing to take the civil service entrance examination. To make ends meet, he sells noodles on the street. Despite his lack of sophistication, Zhang Ping has an eye for detail and enjoys solving puzzles. He meets Lan Jue, a minister who is trying to solve a case. After some misunderstanding, Zhang Ping helps Lan Jue solve the case, but also discovers his secret. This marks the beginning of a special partnership between the two men and they set out to solve mysteries and uncover corruption in the royal court.
Genres: Thriller, Historical, Mystery, Drama
Starring: Jing Bo Ran, Song Wei Long, Hong Yao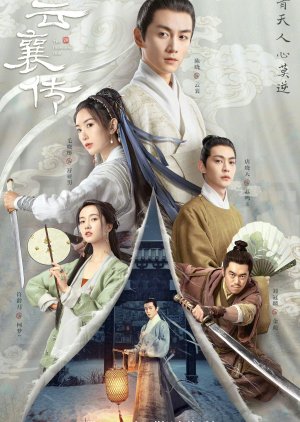 Genres: Romance, Wuxia, Drama
Starring: Chen Xiao, Mao Xiao Tong, Tang Xiao Tian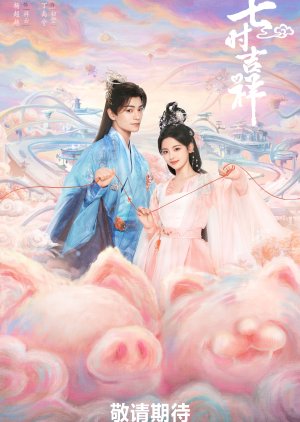 Xiangyun, formerly a cloud, is transformed into a fairy and joins the Marriage Pavilion, tasked with finding a spouse for Immortal Chu Kong, the God of War. During the auction for Chu Kong's marriage, Xiangyun is caught and a quarrel ensues. However, they accidentally disrupt the red thread of fate, entangling the two in a relationship that spans several lifetimes. Unbeknownst to them, the two had an intertwined past even before their memories began.
Genres: Romance, Wuxia, Drama, Fantasy
Starring: Ding Yu Xi, Yang Chao Yue, Edward Zhang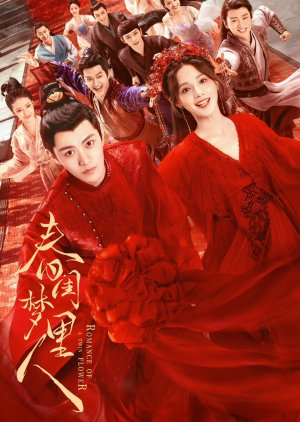 Ji Man, a young woman from Haifang, is on her way to Beijing to pursue her dreams when she is involved in a sudden accident which leaves her with no memory. She wakes up to find herself in the palace of a powerful dynasty and discovers that everyone believes she is someone else – a woman with an infamous reputation. She is set to marry the cold-blooded master of the dynasty, Ning Yu Xuan, and Ji Man must find a way to gain her freedom and prove her true identity. Along the way she must also face the challenge of melting Ning Yu Xuan's icy heart as well as the potential discovery of her secret identity.
Genres: Historical, Business, Romance, Drama
Starring: Ding Yu Xi, Peng Xiao Ran, He Chang Xi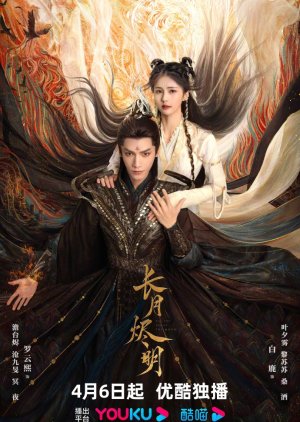 In an era when demons rule over mortals and cultivators, the elders of the cultivation world make a difficult decision: they decide to send someone back in time in order to prevent the resurrection of the Demon Lord. Li Su Su is selected for the mission and takes on the identity of Ye Xi Wu, the second daughter of General Ye. She is married to Tantai Jin, a prince and the future Demon Lord, and sets out to destroy him. However, as she begins to observe his past life and his rise to power, she discovers a different story and finds her mission more complicated than she had anticipated.
Genres: Romance, Wuxia, Fantasy
Starring: Luo Yun Xi, Bai Lu, Chen Du Ling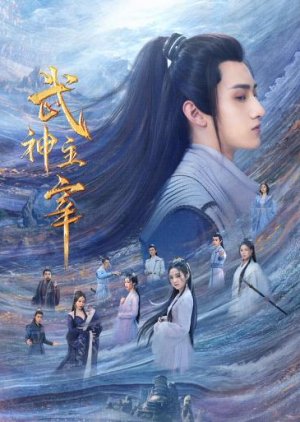 Qin Chen is reborn in the Wu Continent after being betrayed by his friend and former lover. As the illegitimate son of the royal family, he works to hone his skills and reclaim his former power. His journey leads him up against the heavens, aiming to regain his status as a powerful and respected figure.
Genres: Adventure, Wuxia, Fantasy
Starring: Zhan Yu, Chen Yi Ying, Shun Ji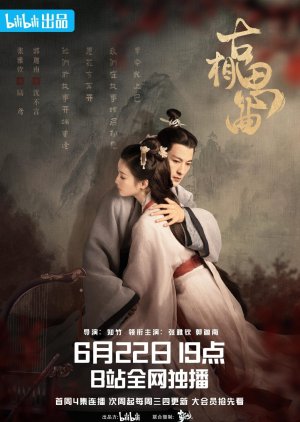 Professor Shen Bu Yan accidently travels back to the ancient era of Acacia. He becomes determined to discover the secret of this ancient time and embarks on a journey with the help of Lu Yuan, a kind-hearted girl. Along the way, they face a variety of obstacles as they attempt to unravel the mystery.
Genres: Historical, Mystery, Romance, Fantasy
Starring: Zhang Ya Qin, Guo Jia Nan, Zhu Lin Yu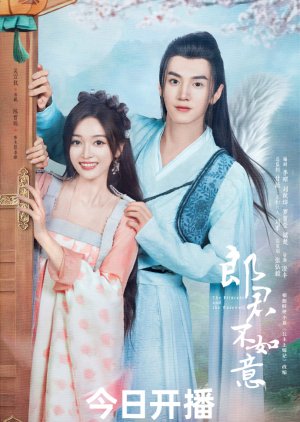 Princess Qi Pa is unexpectedly abducted to the fantastical world of the Beast-Turning Tribe, where she is forced to be the bride of the Beast-Turning King, Kui Mu Lang. Despite her numerous attempts to escape, her life is further disrupted by a mysterious man named Li Xiong. Unaware of the shocking secret of the Beast-Turning Tribe, Qi Pa's mischievous and lively nature begins to capture the heart of the domineering Wolf King. As they go on a journey filled with laughter, sweetness, and heart-wrenching moments, will they eventually fall in love?
Genres: Historical, Comedy, Romance, Fantasy
Starring: Wu Xuan Yi, Chen Zhe Yuan, Wang Lu Qing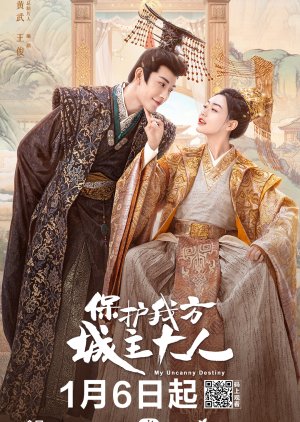 For generations the two cities of Mu Xi and Xuanyue have been at war, vying for dominance. Mu Xi's city owner had an only daughter, Ye Zhaonan, whom he kept disguised as a boy for many years. One day, Zhaonan fell from a cliff and was saved by Liu Xuanming, the lord of Xuanyue City, leading to an unexpected romance and the promise of a different destiny.
Genres: Historical, Comedy, Romance, Political
Starring: Zhang Yue Nan, Yan Zi Xian, Yu Xuan Chen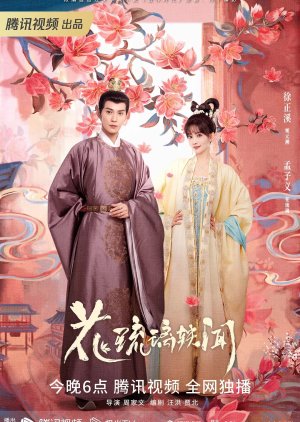 Ji Yuan Su is the Crown Prince of a powerful kingdom whose safety and prosperity is in part owed to the loyalty of the Hua clan. When the Hua clan's military general helps the kingdom to a famous and decisive victory, the Crown Prince shows no emotion. His reputation for coldness and indifference is challenged, however, when he meets the general's daughter, Hua Liu Li. Despite her meek appearance, Hua Liu Li is as strong-minded and haughty as Ji Yuan Su. As they meet, they form a secret rivalry. As their fiery souls collide, will love bloom between them and will their union bring peace to the realm?
Genres: Historical, Comedy, Romance, Drama
Starring: Jeremy Tsui, Meng Zi Yi, Ryan Zhu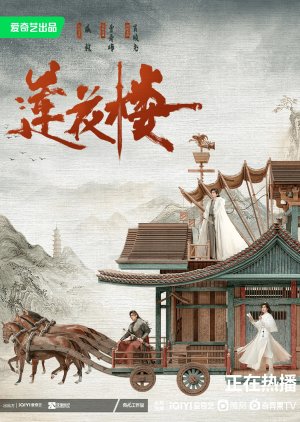 Li Xiang Yi, master of the Sigu Sect, was renowned for his superior swordsmanship and viewed as a symbol of light in the martial arts world. Ten years ago, he and Di Fei Sheng, leader of the Jinyuan Alliance, arranged to battle in the East Sea, but both disappeared without a trace.
Ten years later, Li Lian Hua, a countryside doctor, travels around with a lotus tower and unexpectedly finds himself in the pugilistic world he tried to avoid. Fang Duo Bing, a young man with aspirations of heroism, believes Li Lian Hua is not who he claims to be and attempts to prove it. Di Fei Sheng re-enters the pugilistic world and realizes the unremarkable doctor is Li Xiang Yi.
The trio embarks on a journey together, forming a strong bond as they investigate mysterious cases and strive for justice.
Genres: Mystery, Wuxia
Starring: Cheng Yi, Joseph Zeng, Xiao Shun Yao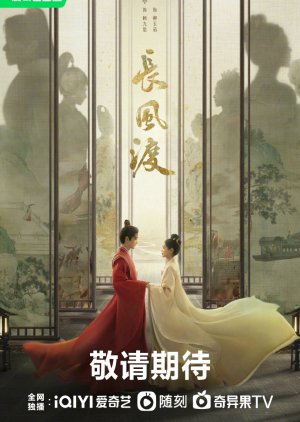 Liu Yu Ru, the only legitimate daughter of a former cloth merchant, is married off to Gu Jiu Si, the notorious son of Yangzhou's wealthiest family. Initially, Gu Jiu Si finds her calculating but Liu Yu Ru slowly settles into her new life, learning business from her mother-in-law and growing closer to Gu Jiu Si. When the Commissioner of Yangzhou brings turmoil to their lives, the couple faces their struggles together and their relationship blossoms.
Genres: Historical, Business, Comedy, Romance
Starring: Bai Jing Ting, Song Yi, Liu Xue Yi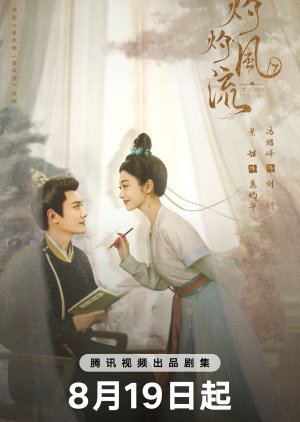 Genres: Historical, Mystery, Romance, Drama
Starring: Jing Tian, Feng Shao Feng, Wang Li Kun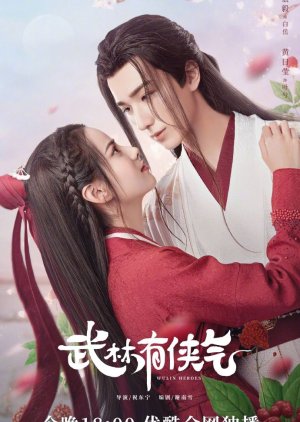 Ye Xi is determined to become one of the greatest martial artists of her generation and pursues her lofty dreams with tenacity. Unaware of the treacherousness that lies in the hearts of some, she finds herself in a series of dangerous and disheartening situations when trying to help the weak. Despite being used, lied to, and betrayed, Ye Xi's belief in justice never wavers. She meets Bai Yue, a divine doctor who helps her on her journey. Through her experiences, she learns key lessons of life, love, and martial arts. Ye Xi and Bai Yue now must face their adversaries and protect Ye Xi's people from those who wish them harm. With a twist of fate, will love follow for the two?
Genres: Comedy, Romance, Wuxia, Fantasy
Starring: Li Hong Yi, Huang Ri Ying, Zhu Zan Jin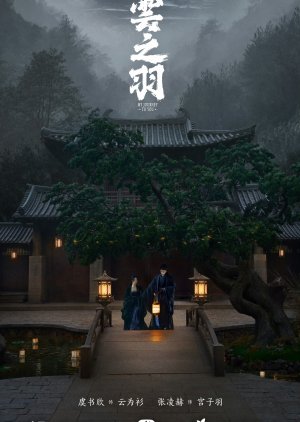 Yun Wei Shan, a spy, infiltrates the Gong residence in order to complete a mission. While inside, she faces challenges involving love, friendship, and personal growth. She and the rebellious nobleman Gong Zi Yu develop together as they discover the truth about their pasts and the determination to move forward.
Genres: Romance, Wuxia, Drama, Fantasy
Starring: Yu Shu Xin, Zhang Ling He, Ryan Cheng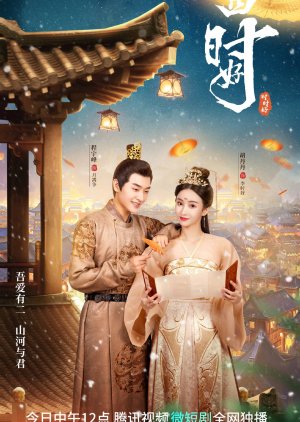 After suffering a near-drowning incident, the ruler of Great Yan, Empress Yue Li Zheng, wakes up from a three-day coma without her memories. She resumes her duties in the Royal Court, reading memorials and handling relevant issues. Suspecting that her consort, Li Shi Hao, and others around her are concealing something, she regains her memories and discovers the truth. Stunned by the revelations, she embarks on a journey towards true love, experiencing the power struggles of the Royal Court along the way.
Genres: Historical, Comedy, Romance
Starring: Smile Hu, Cheng Yu Feng, Zhang Dong Zi
20.Butterflied Lover (2023)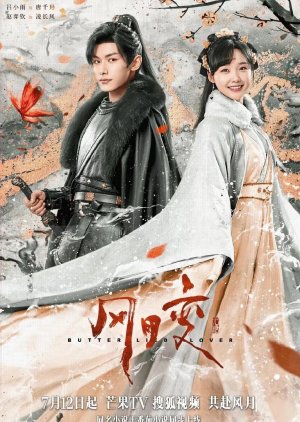 Ling Chang Feng and his wife, inspired by the romance of Liang Shang Bo and Zhu Ying Tai, have been happily married for three years. When a strange disturbance infects their city on their third anniversary, "madmen" begin to run wild, attacking innocent citizens. Ling Chang Feng leaves to protect the citizens, but upon his return, discovers that his beloved wife has been infected. Knowing that those who turn mad will be put to death, Ling Chang Feng keeps his wife's condition a secret while trying to find the source of the strange phenomenon. Despite all obstacles, the two will find a way to remain together.
Genres: Historical, Mystery, Romance, Fantasy
Starring: Rain Lu, Zhao Yi Qin, Deng Kai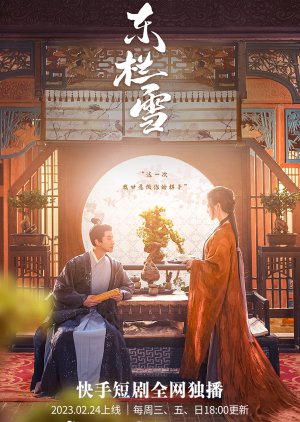 Shen Yan has been accompanying the Seventh Prince Chu Ning Yuan since her childhood, helping him to claim the throne. Both of them have been affected by the same tragic experiences and have become cold and calculating in pursuit of revenge and power. Although they have grown accustomed to darkness, the instance of warmth between them increases over time. Chu Ning Yuan begins to fall in love with Shen Yan, however, she remains indifferent. In order to protect the prince's power, Shen Yan suggests that he should marry the daughter of a powerful minister instead of taking a concubine. Despite his feelings, Chu Ning Yuan sees Shen Yan's intentions and becomes more determined to keep her by his side.
Genres: Historical, Romance, Drama
Starring: Qi Xia Xia, Jin Chao, Wang Zhi Yong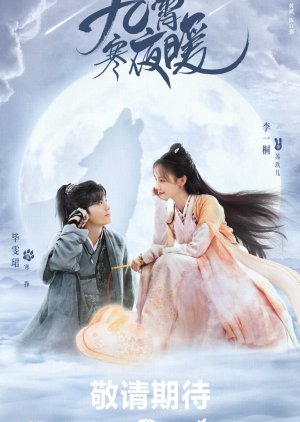 Su Jiu Er is a young constable from the Qian Kingdom with a rabbit-like spirit, meaning she feels cold. During her investigations, she meets Han Zheng, a member of the Qi Kingdom's ruling family with a wolf-like spirit, granting him impressive strength and agility. Han Zheng's warm skin makes Su Jiu Er want to cuddle up, but his abrasive personality and lack of interpersonal skills makes it difficult. Despite their differences, the pair form a connection as they investigate a mysterious murder case with links to both their kingdoms. Will their relationship blossom into love?
Genres: Historical, Mystery, Romance, Fantasy
Starring: Li Yi Tong, Bi Wen Jun, Chen He Yi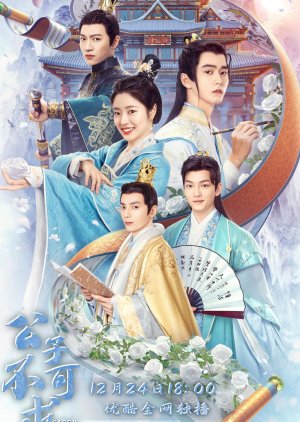 Lu Ran Ran, an intern doctor, and Wang Chen Yi, a game designer, unexpectedly find themselves in the virtual reality game Wang Chen Yi designed for his sister. As they explore the fantastical and mysterious world, they experience a series of intriguing and unpredictable events.
Genres: Historical, Comedy, Romance, Fantasy
Starring: Liu Yi Chang, Xu Ruo Han, Xia Ning Jun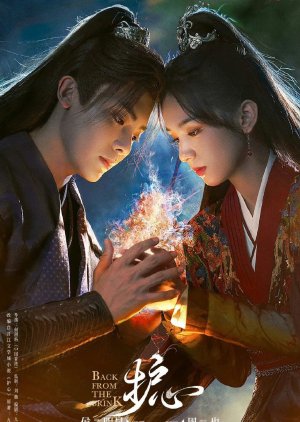 After an unfortunate betrayal, the ancient dragon Tian Yao finds himself severely injured and separated from his body parts. With his soul intact, he is reborn and reunites with Yan Hui, who helps him to retrieve his missing bones. After a series of events, the two form a strong bond as Yan Hui works to protect him from the seal. Yan Hui then attempts to escape, only to realize the bond they have created. As their relationship deepens, Yan Hui comes to learn of her true origin.
Genres: Romance, Wuxia, Drama, Fantasy
Starring: Neo Hou, Zhou Ye, Yang Rong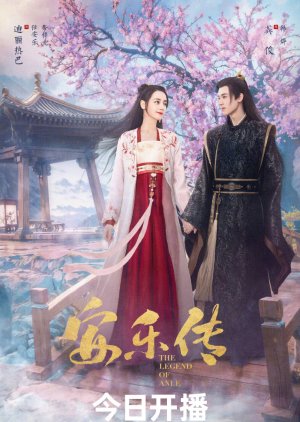 Ren An Le, the sole survivor of a family falsely accused of treason ten years ago, seeks revenge. She infiltrates the court and develops feelings for Crown Prince Han Ye, who admires her for her concern for the welfare of his people. Despite their growing closeness, the enmity between their two families persists. Han Ye is nonetheless determined to bring peace between them.
Genres: Mystery, Romance, Wuxia, War
Starring: Dilraba Dilmurat, Gong Jun, Liu Yu Ning