Hey there, J-drama fans! Let's talk about the best Japanese dramas of 2023. This year, we've got a solid lineup that's keeping us glued to our screens. Whether you're a die-hard fan or just getting started, 2023 is offering some great shows. In this article, we'll be sharing 25 of the most popular J-dramas on dramacool.ws. Let's dive in!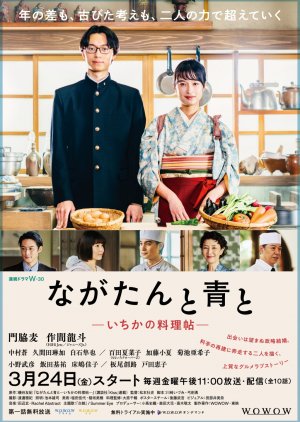 Ichika, living in Kyoto shortly after World War II, is determined to save her family's longstanding ryoten restaurant from financial ruin. To accomplish this, she enters a marriage of convenience with Yamaguchi Amane, who is much younger than her.
Genres: Food, Romance, Life, Drama
Starring: Kadowaki Mugi, Sakuma Ryuto, Nakamura Aoi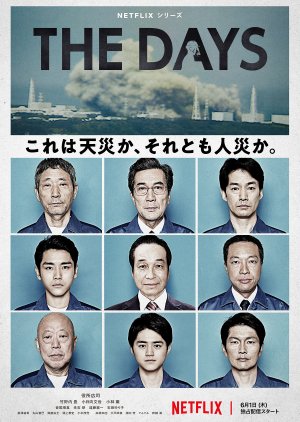 The Fukushima Daiichi Nuclear Power Plant accident of 2011 is depicted in a 7-day time period from the perspectives of the government, corporate organizations, and those who risked their lives. The film provides an insight into the events that occurred on the day of the accident and in the immediate aftermath.
Genres: Drama
Starring: Yakusho Koji, Takenouchi Yutaka, Kohinata Fumiyo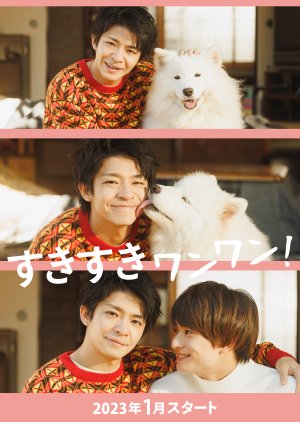 Kotaro Yukii is a 26-year-old man without goals or aspirations. As a child, he was passionate about baseball, but since then, he has not put much effort into anything. He has quit his job and spends his days without purpose in his parents' former home. One day, a mysterious man appears and introduces himself as Kotaro's pet dog from childhood, Ten. He requests to move in with Kotaro and live with him. Is this man really Ten?
Genres: Comedy, Life, Drama
Starring: Kishi Yuta, Ukisho Hidaka, Sakurada Hiyori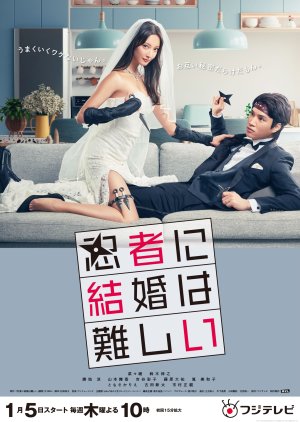 Kusakari Hotaru and Kusakari Goro are married and each hold secret occupations as ninjas for rival clans, Koka Ninja and Iga Ninja, respectively. Unaware of each other's ninja occupations, the couple's marriage initially starts off well but deteriorates due to mundane things like home chores and bathroom habits. When an assassination takes place, Kusakari Hotaru and Kusakari Goro must decide between their family affiliations or their marriage.
Genres: Action, Thriller, Comedy, Romance
Starring: Nanao, Suzuki Nobuyuki, Katsuji Ryo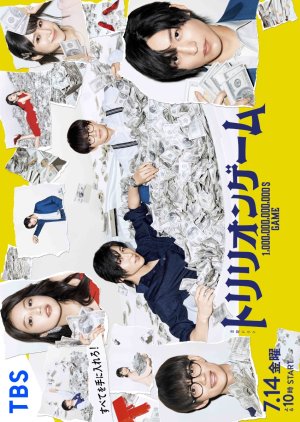 Tennoji Haru is an excellent communicator who is popular with all people. Despite his easygoing exterior, he is ambitious and always striving for success. He turns down an offer from "Dragon Bank", the nation's largest IT company, in order to start his own business with his friend Taira Manabu. Together, they set a goal of earning 1 trillion dollars. Taira is a talented engineer with vast IT knowledge, but struggles to communicate with people. This is why he failed his job interview with "Dragon Bank" and joined Haru in his venture.
Genres: Drama
Starring: Meguro Ren, Sano Hayato, Imada Mio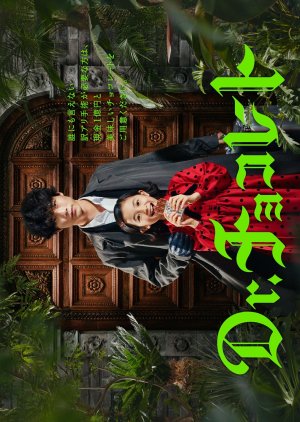 Two years ago, cardiac surgeon Terashima Koichi and his wife were brutally murdered. This tragedy left their 8-year-old daughter, Yui, without parents. Noda Tetsuya, a medical intern trained by Koichi, was also affected, losing his right hand in the incident. Now, Noda and Yui have formed an illegal secret surgery team to investigate the truth behind her parents' death. This team consists of 7 members, all of whom require 100 million yen in cash as well as an NDA requirement and chocolate to join. While the team are able to save lives and remain hidden from the authorities, they become the target of a newspaper reporter. Yui, despite being only 10 years old, is a genius in the medical field who was heavily influenced by her father, and is the driving force behind the team.
Genres: Thriller, Mystery, Medical
Starring: Sakaguchi Kentaro, Shiroyama Noa, Nishino Nanase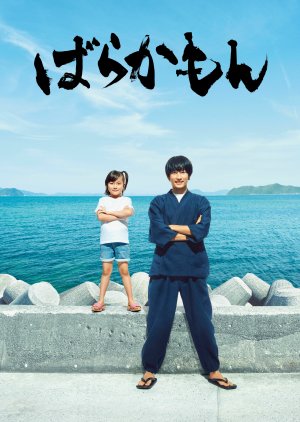 Handa Seishu is a 23-year-old professional calligrapher. Despite his talent, his tendency to be a narcissist leads to him punching an elderly critic who has commented that his work is too unoriginal. His father then exiles him to the Goto Islands, a far western island of Japan, to let him learn from his mistake. There he meets the free-spirited and unusual villagers who will become his neighbors and with whom he begins to develop his own unique calligraphic style.
Genres: Comedy, Life
Starring: Sugino Yosuke, Miyazaki Ririsa, Nakao Akiyoshi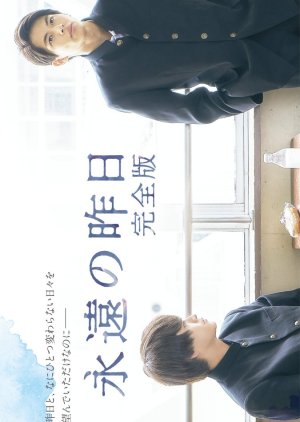 "Eternal Yesterday" director is releasing a new version of the story, timed to the renewal of the MBS Drama Shower time slot. The new version will incorporate all the scenes included in the original, as well as additional shots and monologues that were cut. This updated version of the story promises to be a more perfect version.
Genres: Mystery, Romance, Drama, Supernatural
Starring: Komiya Rio, Inoue Sora, Otomo Karen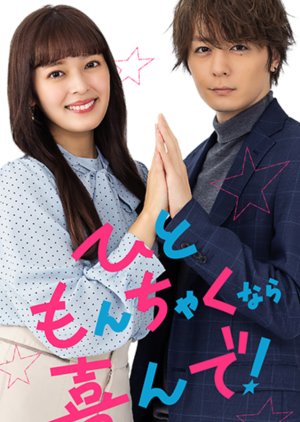 Hitomi Mamoru is a famous social media figure known as the "Angel of HR". Despite her success, she is unhappy with her job. After a night of drinking, she meets a stranger who changes her life.
Genres: Comedy, Romance
Starring: Yahagi Honoka, Inukai Atsuhiro, Tsuna Keito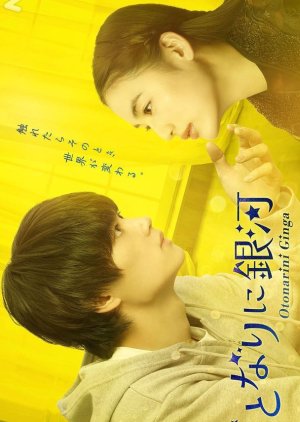 Ichiro, a manga artist, is struggling to make ends meet, taking on the responsibility of taking care of his two younger siblings after his father's death. With limited resources, he has to work with pen and paper instead of a computer, even as he tries to meet tight deadlines. With his assistants having quit, Ichiro is on the brink of a breakdown. Suddenly, a mysterious woman appears and offers to be his assistant. She is an amazing artist, she always meets deadlines, and she is beautiful. However, she also knows a lot about Ichiro and eventually makes a shocking confession that will take him on an extraordinary journey.
Genres: Comedy, Romance, Sci-Fi
Starring: Sano Hayato, Yagi Rikako, Kita Kana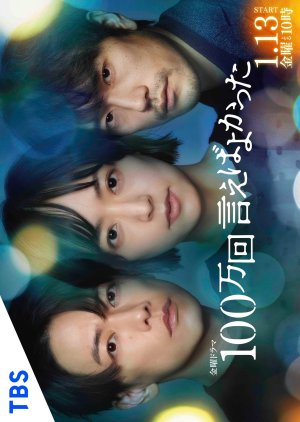 Yui and Naoki reunite as adults after being childhood friends. Naoki finds himself embroiled in a mysterious incident and suddenly disappears from Yui's sight, leaving her unaware that he has died. Naoki, now a spirit, enlists the help of a detective, Uozumi Yuzuru, to convey his feelings to Yui. Unfortunately, Naoki is unable to say his farewells before departing.
Genres: Mystery, Romance, Drama, Supernatural
Starring: Inoue Mao, Satoh Takeru, Matsuyama Kenichi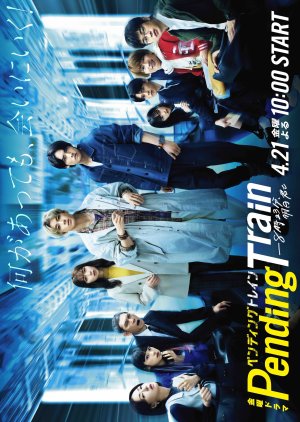 Naoya Kayashima finds himself in a precarious situation when the train he is on arrives in a post-apocalyptic world with no food, water, or communication. With limited resources, Naoya must use his charisma and skills to survive the harsh environment and find a way back home.
Genres: Thriller, Drama, Sci-Fi
Starring: Yamada Yuki, Akaso Eiji, Kamishiraishi Moka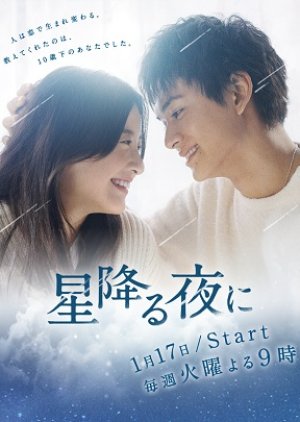 Yukimiya Suzu, a 35-year-old gynecologist, is feeling drained by her life in a small, peaceful seaside town. Her pursuit of wealth and status has left her unable to connect with others, despite her job bringing new life into the world. Seeking a reprieve from the pressures of society, Suzu embarks on a solo camping trip where she meets Hiiragi Issei, a deaf young man who communicates through gestures. Their age difference and Issei's unique personality are no match for the bond that forms between them, and Suzu is moved by his undeniable radiance. This unexpected meeting serves as a pivotal and freeing moment in both of their lives.
Genres: Romance, Drama
Starring: Yoshitaka Yuriko, Kitamura Takumi, Dean Fujioka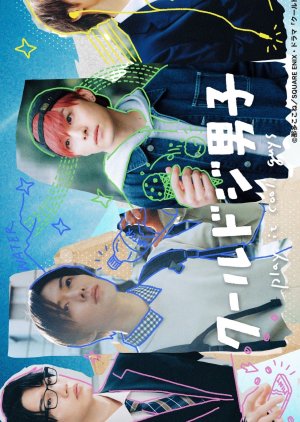 The drama follows four individuals who are known for their clumsiness. Each of them experiences struggles, anxieties, and a need for approval. Despite this, they manage to maintain a composed exterior in their daily lives.
Genres: Comedy, Life, Youth
Starring: Yuta, Fujioka Maito, Sakurada Dori

Kiyo and Sumire are childhood friends from Aomori Prefecture who move to Kyoto to become maiko. While Sumire is praised for her talent and diligence during the training, Kiyo struggles with the basics and is eventually dismissed. Kiyo's skill in cooking is then discovered, and she is hired as the cook for the maiko house. Kiyo is content with her new job of providing support for Sumire and her fellow maiko through her cooking.
Genres: Food, Comedy, Life
Starring: Mori Nana, Deguchi Natsuki, Makita Aju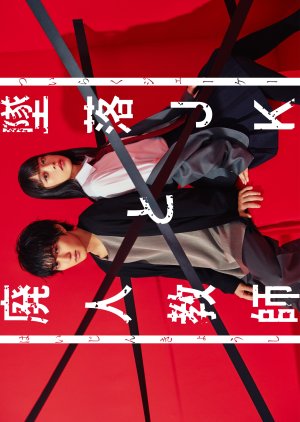 Mikoto Ochiai, a female high school student, contemplates jumping off the roof of the school building after a failed confession to her first love. She is interrupted by Jin Haiba, the physics teacher and the butt of students' jokes, who makes a surprising request of her – to enter into a romance with him before she dies. As the two spend more time together, they ponder why they should keep living and why they should not love each other.
Genres: Comedy, Romance, Youth, Drama
Starring: Hashimoto Ryo, Takaishi Akari, Tamura Kairu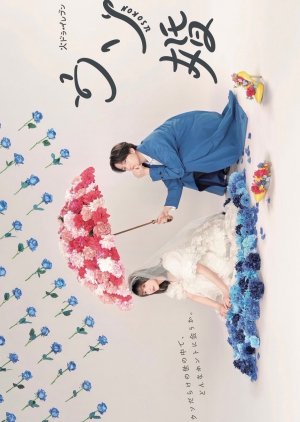 Yae, an unremarkable girl working and living with a friend, is suddenly unable to afford rent when her friend gets married and loses her job in the same day. When her boyfriend dumps her, she's at her wit's end. Her childhood friend Takumi reappears and offers her a job to be his "fake wife" for six months, in exchange for housing and living expenses. Despite her initial reluctance, she accepts his offer and the "fake marriage" begins. Yae is unaware that Takumi was her first love, and he struggles to win her heart and find true love. Will they be able to go beyond their arrangement and find real love?
Genres: Comedy, Romance, Drama
Starring: Kikuchi Fuma, Nagahama Neru, Watanabe Shota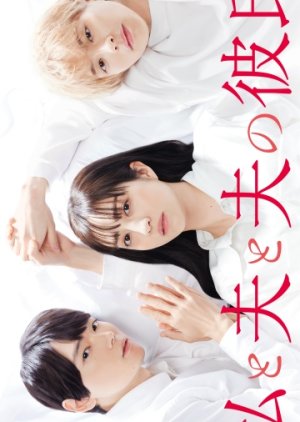 Nakamichi Misaki is a married teacher of five years who, despite her seemingly perfect life, is concerned about the lack of intimacy in her marriage. As her and her husband's wedding anniversary approaches, she anxiously awaits a sign that her husband still desires her. To her surprise, he makes a shocking confession on their anniversary.
Genres: Romance, Drama
Starring: Hotta Akane, Furukawa Yuki, Honda Kyoya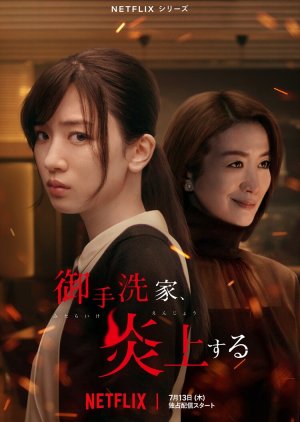 Murata Anzu is hired by Mitarai Makiko, the second wife of Mitarai Osamu, to work as a housekeeper at the Mitarai family home. The family is wealthy and has been running a hospital for generations. Murata Anzu has a secret purpose for working at the Mitarai's home, which follows the burning of their home 13 years prior.
Genres: Thriller, Mystery, Psychological, Drama
Starring: Nagano Mei, Suzuki Kyoka, Kudo Asuka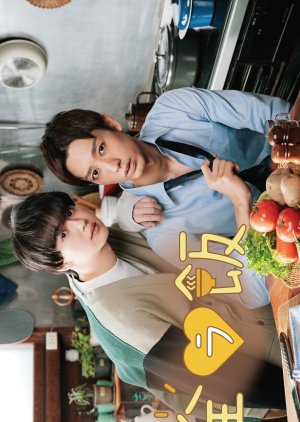 Souta Ichijou maintains a successful and impeccable lifestyle. Unexpectedly, his life takes a turn when he falls in love. When his stress levels peak after working late nights, he relieves the tension by eating in the nude. One day, Miki Mahiro, a friend of his grandmother, catches him in the act and discovers his secret.
Genres: Comedy, Romance
Starring: Yutaro, Kondo Shori, Katayama Yuki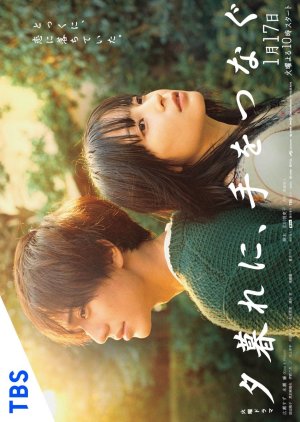 Asagi Soramame, a 23-year-old woman from Kyushu, Japan, moves to Tokyo to follow her childhood fiancé. She unexpectedly meets Umino Oto, a man familiar to her, and assumes she will never see him again. Umino Oto, also 23 years old, has graduated from university and is pursuing a career in music. His parents are not supportive of his decision and he works part-time at a cafe to pay his bills. When Asagi Soramame and Umino Oto meet again at a boarding house where they both live, they rekindle their friendship and eventually fall in love. Asagi encourages Umino to follow his dream of creating music and Umino helps Asagi pursue her newfound interest in fashion.
Genres: Romance, Life, Youth, Drama
Starring: Hirose Suzu, Nagase Ren, Matsumoto Wakana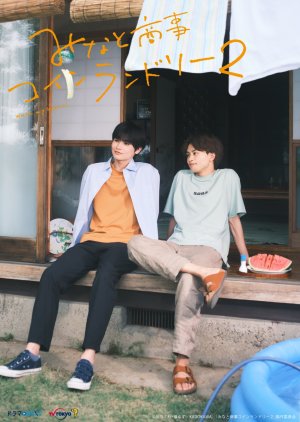 Minato Akira and Katsuki Shintaro have been in a relationship for three blissful months when they face unexpected challenges. Asuka and Hiiragi have recently entered a romantic relationship, however it quickly becomes complicated. This sequel follows the trials and tribulations experienced by both couples.
Genres: Comedy, Romance, Life, Drama
Starring: Kusakawa Takuya, Nishigaki Sho, Fukushi Seiji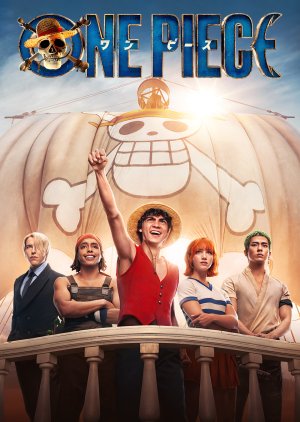 The Straw Hat Pirates set out on an adventurous quest to discover the fabled "One Piece", a treasure that will make their captain the King of the Pirates. Along the way, they must brave the dangerous oceans and lands while evading the Navy who are in pursuit of them. Other crews are also searching for the One Piece, so the Straw Hats must rely on their skills and friendship in order to succeed in their mission.
Genres: Action, Adventure, Comedy, Fantasy
Starring: Inaki Godoy, Mackenyu, Emily Rudd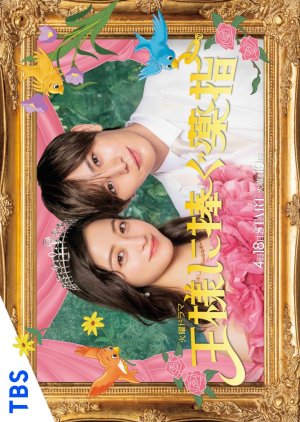 Ayaka works in the bridal department of a hotel, and is renowned for her beauty. She has a reputation for using her charm to manipulate men; leading to her nickname of 'wicked woman'. Togo, the son of a powerful figure in town, takes an interest in her. He requests something of her, but what it is remains to be seen.
Genres: Comedy, Romance
Starring: Hashimoto Kanna, Yamada Ryosuke, Matsushima Nanako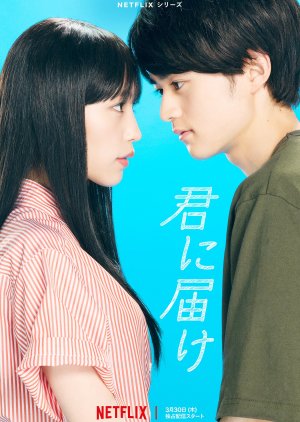 Sawako Kuronuma is a socially awkward high school student who is given the nickname "Sadako" by her peers due to her similarity in hairstyle to the main character of the horror movie "Ring". She lacks friends and spends her days quietly, but she admires Kazehaya Shota, a classmate who is known for his easy-going and friendly demeanor. Unbeknownst to Sawako, Kazehaya has also been paying attention to her.
Genres: Romance, Life, Youth
Starring: Minami Sara, Suzuka Ouji, Sakurai Kaito